D.C. Leah is already auditioning her Washington credentials, showing off how she can throw the breaks on the democratic process with extreme demands that hurt working people all on behalf of billionaires and special interests.
D.C. Leah even received praise from Koch-backed Americans for Prosperity.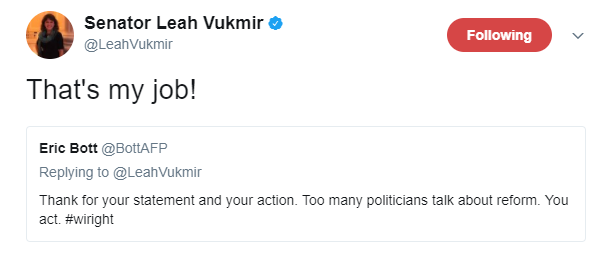 And is so committed to their cause that she went on to get into a Twitter war with fellow Republican Assembly Speaker Robin Vos.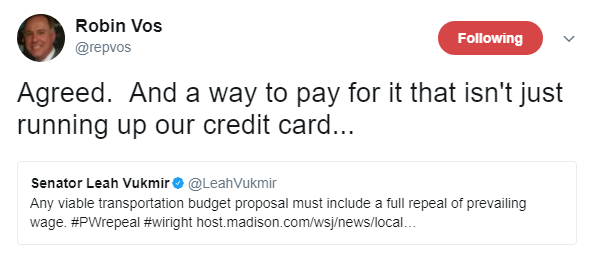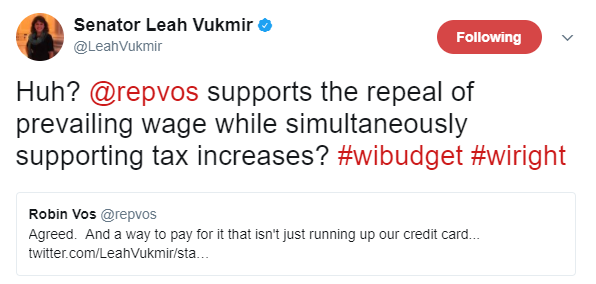 "D.C. Leah is bringing the Washington chaos to Madison just to show power-brokers like the Koch brothers that she belongs in their elite club," said Democratic Party of Wisconsin spokesman Brandon Weathersby. "Wisconsin families need their roads fixed and their schools funded, but instead Leah's priority is getting in the pocket of a couple billionaires so they'll back her future U.S. Senate campaign."