One Week Until 2018 State Convention in Oshkosh!
Our annual state convention is rapidly approaching! As you may know, state convention is one of our biggest events of the year. To ensure it runs smoothly, we need help staffing tables, directing convention traffic and filling many other important roles.
This year's convention will be held at the Best Western Premier Waterfront Hotel & Convention Center in Oshkosh from June 1-2. We're very excited about this year's gathering, and we want to make it one to remember, so please sign up to volunteer so we can pull off the best convention yet!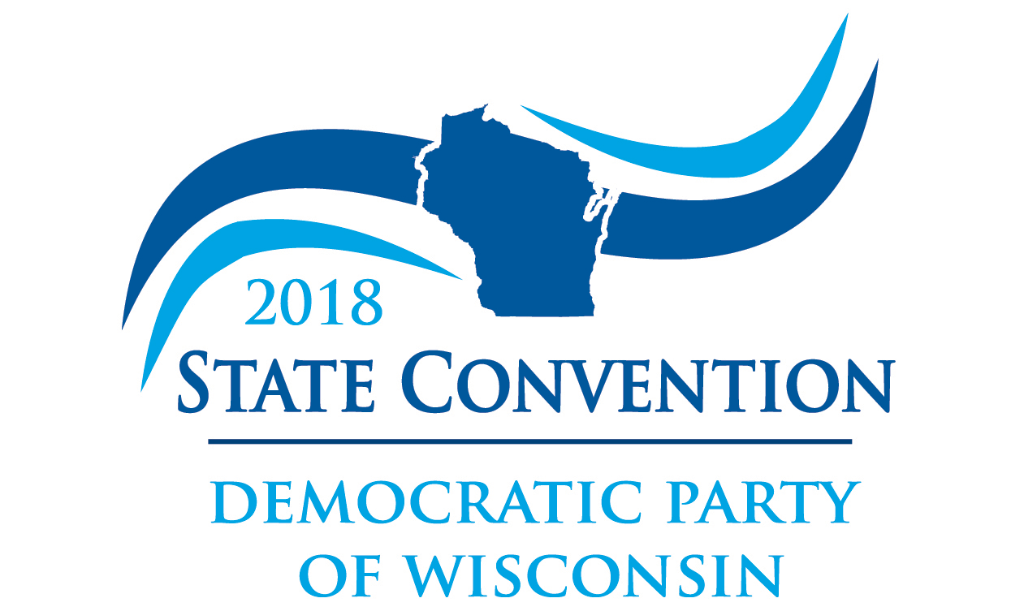 —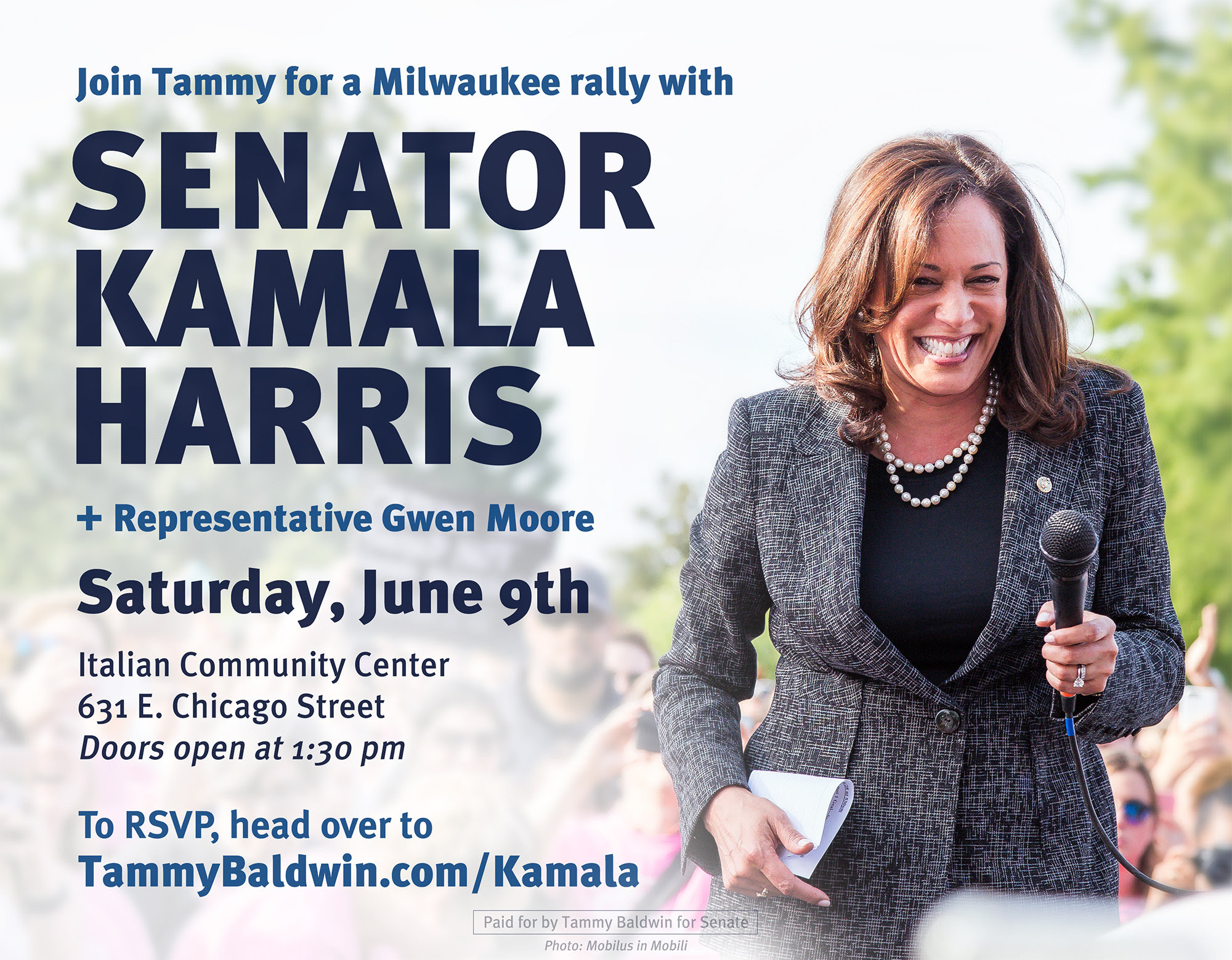 The Tammy Baldwin for Senate campaign is happy to announce that they're holding a rally in Milwaukee on Saturday, June 9th, headlined by Senator Kamala Harris!
At the rally, Tammy will also be joined by U.S. Representative Gwen Moore of Milwaukee and Wisconsinites gathered to show powerful special interests that Wisconsin's U.S. Senate seat can't be bought.
Here are the specific details:
WHAT: Sen. Tammy Baldwin Rally with Sen. Kamala Harris
WHEN: Saturday, June 9, 2018 – 1:30 PM CT
WHERE: Italian Community Center, 631 E Chicago St, Milwaukee, WI 53202
In her latest video, Sen. Baldwin talks with families like hers who have been affected by the opioid crisis. I'm proud to have a senator like Tammy Baldwin because she understands just how tough the issues facing Wisconsinites are, and she's standing up for Wisconsin.
Please watch and share the link on Facebook!
—
Foxconn caught in a downward spiral
We watched the Foxconn deal unravel on Wednesday as they were backed into a corner, flailing to refute rumors that they were backing out of their commitment to invest in Wisconsin in exchange for a $4.5 billion taxpayer giveaway.
This isn't a new story for Foxconn, which has backed out of at least four deals in just the past seven years, worth several billion dollars each. Disappearing from deals in Brazil, Pennsylvania, Indonesia, and most recently in India in 2015, Foxconn has conclusively proven what Wisconsinites have been deeply concerned about all along–Gov. Scott Walker and his GOP legislators crafted one of the worst deals in our country's history.
While our state desperately needs investment in better roads, classrooms and small business growth, Walker ignored those issues and gave a $4.5 billion corporate handout to Foxconn.
I had the great pleasure to visit Taiwan this week, and I learned that Foxconn would not get away with the terrible deal they negotiated with Walker here. Taiwan doesn't waive its environmental protections for select companies, rather it works with its businesses to ensure that the right decisions can be made in an affordable manner.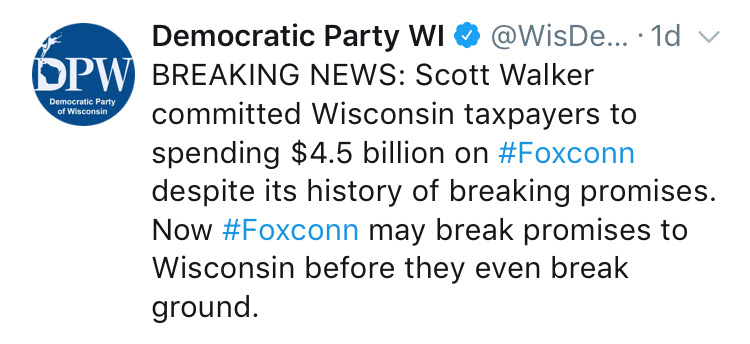 The warning signs were here all along. And Scott Walker and his legislative Republicans chose to ignore them, and they ignored the rest of us who were worried about Foxconn's history of not following through on its promises, let alone listen to our concerns over the huge cost of the deal.
If anything is clear, it's that we need to continue to hold Foxconn accountable while it's here in Wisconsin. We need leadership that can make wiser investments, and every one of our Democratic candidates for governor could do better. Thank you so much to legislative Democrats who spent the last two months holding public town halls on Foxconn all around Wisconsin to provide information on the effects of the deal on local communities.
—
AG Candidate Josh Kaul receives endorsement from Sen. Baldwin!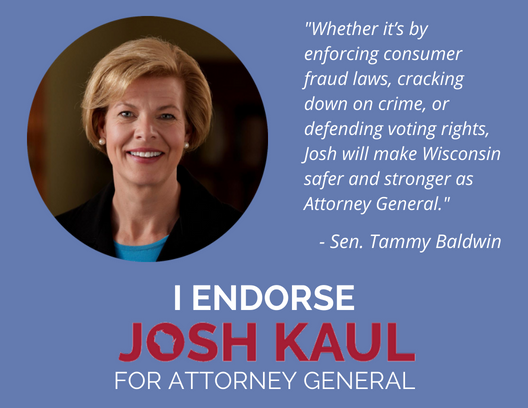 On Tuesday, our Democratic candidate for Attorney General, Josh Kaul, received an endorsement from Sen. Tammy Baldwin! I am thrilled to see two of our dedicated leaders working together to fight for Wisconsinites. Josh Kaul has the record to back up his aspirations for the office of Attorney General. Originally from Fond du Lac and Oshkosh, Josh has worked hard to improve safety of our communities and increase the access to voting. To prioritize Wisconsin needs once elected AG, Kaul vows to work through our massive untested rape kit backlog, and take real, meaningful steps to address the opioid epidemic that continues to seer through our state under Brad Schimel.
Wisconsinites deserve better than the ways Brad Schimel has abused his office. In his latest scam and thousands of taxpayer dollars later, AG Schimel and his top lawyer returned from a conference hosted by a known hate group. The group is notorious for supporting the recriminalization of homosexuality and state-sanctioned sterilization of transgender people. Not only are these values anti-Wisconsin, but the AG used taxpayer dollars to pay for his lawyer to attend the conference!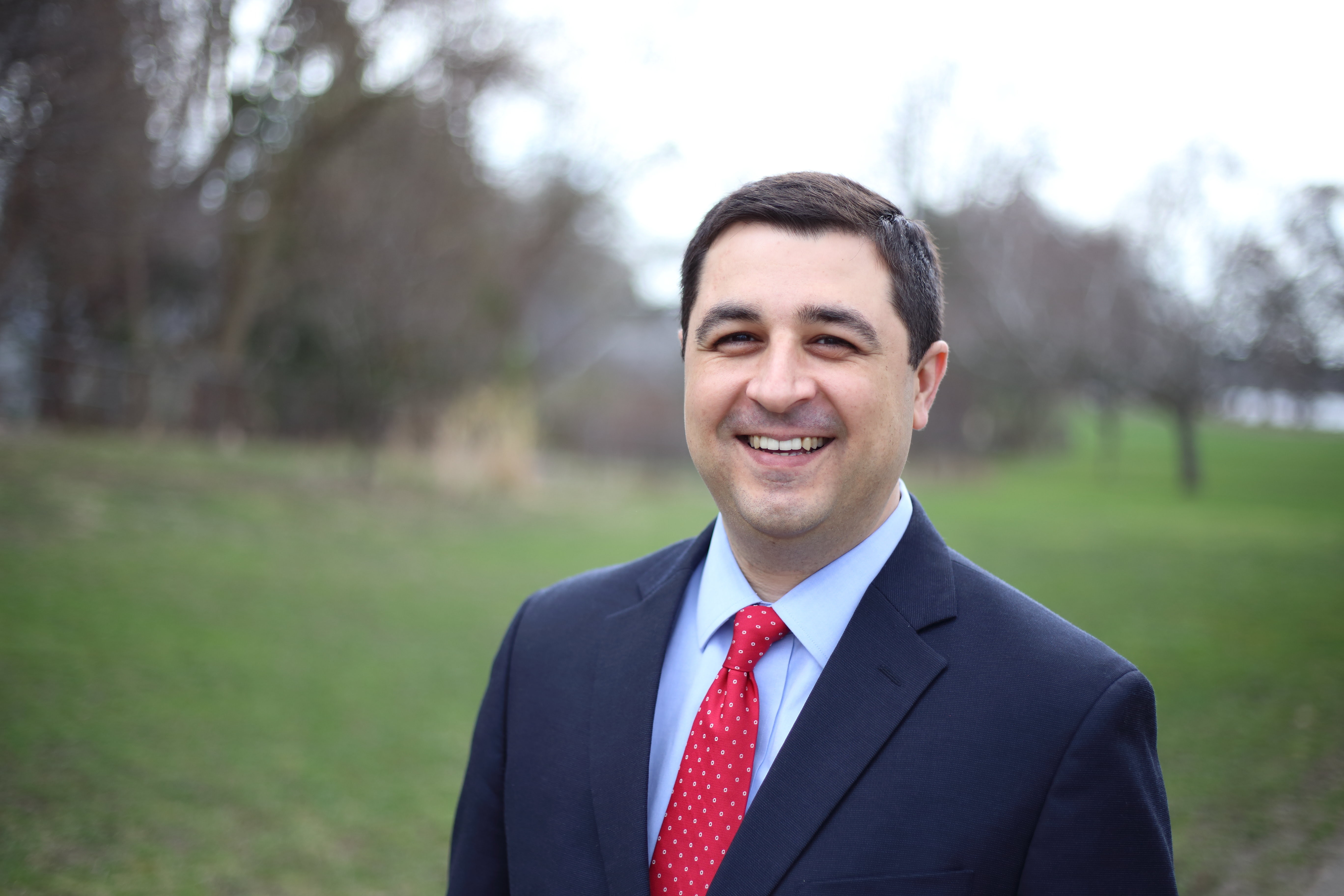 To make a bad story worse, Schimel admitted he had no intention of making the trip known to taxpayers who were funding the trip, and the documents that acknowledged the trip included Schimel's description of the event as "political or personal," meaning Schimel himself acknowledged that taxpayer dollars shouldn't fund any part of the trip.
As partisan politics continue to permeate the current Attorney General's office, Schimel has used his office time and time again to promote extremism and division while abandoning the basic duties of his job. I look forward to Josh Kaul returning integrity and leadership to the office of the Attorney General.
—
Stories from our Organizing Teams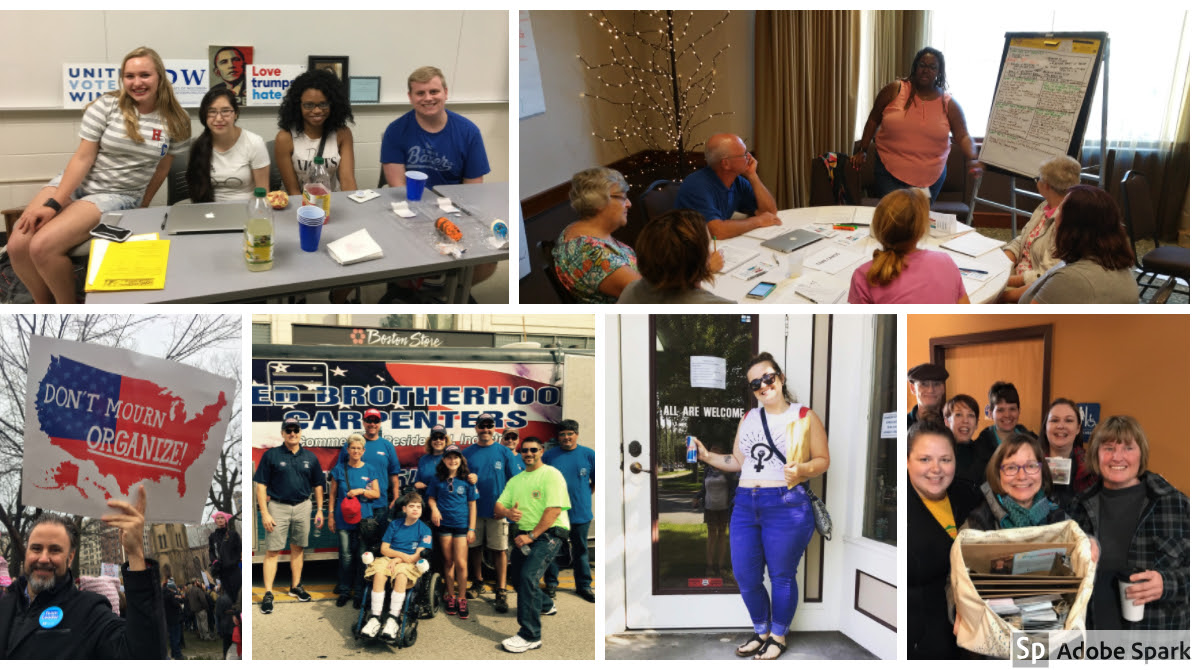 Our organizers are doing an amazing job building neighborhood action teams across the state! Here are some highlights from their work so far:
Volunteer Story – Diana Miller
Diana Miller is a member of the Menominee Nation. She has been instrumental in the Organizing Team's ability to build relationships with members of the Native Communities all over the state of Wisconsin! Diana believes in strong native traditions and in sovereignty for native reservations across the state. With the help of Diana, we've able to connect with native leaders and identify key leaders within native communities across the state of Wisconsin. Thanks Diana for your hard work!
Team Story – One Neighborhood Action team:
The Oneida Neighborhood Action team plans to attend the Oneida General Tribal Council meeting to learn more about the issues they care about. They're working hard to find the best way to give the native population a strong voice in the Democratic Party.
Happy Memorial Day!
I want to wish you all a happy Memorial Day Weekend, and take a moment to express my sincerest gratitude to our fallen soldiers for their service. Military service transcends politics, and my heart goes out to anyones who is remembering a loved one who has made the ultimate sacrifice.
Also take some time this weekend to enjoy your friends and family, but in your trunk full of brats and yard games, don't forget to pack a spare tire as you drive over our abysmal highways and bridges! I look forward to one day being able to travel smoothly around our state, without worry of damaged tires or bottomed out vehicles.
I hope you all have a safe, fun weekend enjoying the beauty of our great state!
-Chair Martha Laning