Follow this newsletter to keep current on the events shaping our state and the work our party is doing to win in 2018 and beyond.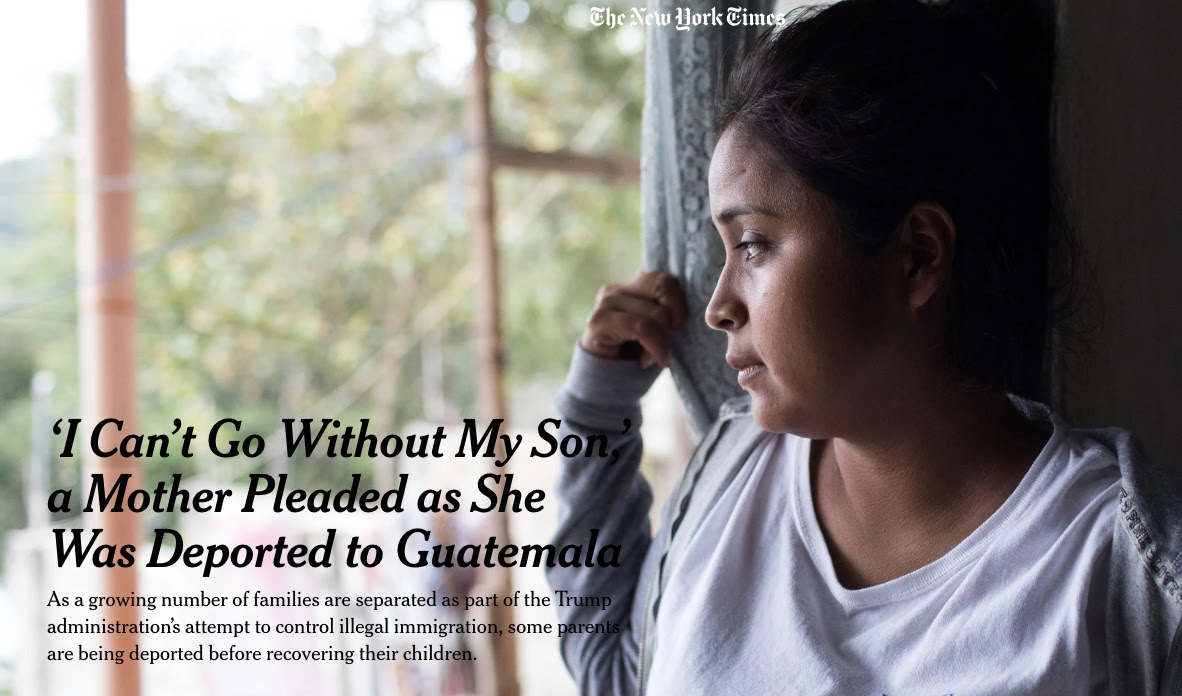 My heart is so heavy. Over the last week, we've heard so many stories about mothers and fathers being torn away from their children at the U.S-Mexico border. As a mom of three, I can't imagine the terror these parents felt as they saw their children being taken away, especially knowing that they came here to our country looking for a safe home for their family, only to find a government with "Zero Humanity" waiting for them.
My family has been extremely lucky not to have to make the decisions parents crossing the border have. I cannot fathom the fear, the sleepless nights, the questions that these families who have been torn apart have.
Like most parents, if my children were in danger, I would cross any border to bring them to safety. I would hope those on the other side of the border would understand my decision and offer compassion and love.
You don't have to be a parent to realize that separating children from their parents and putting them in cages is cruel. You don't have to belong to any political party or claim any identity to know that the treatment of families seeking asylum at our border is wrong and inhumane.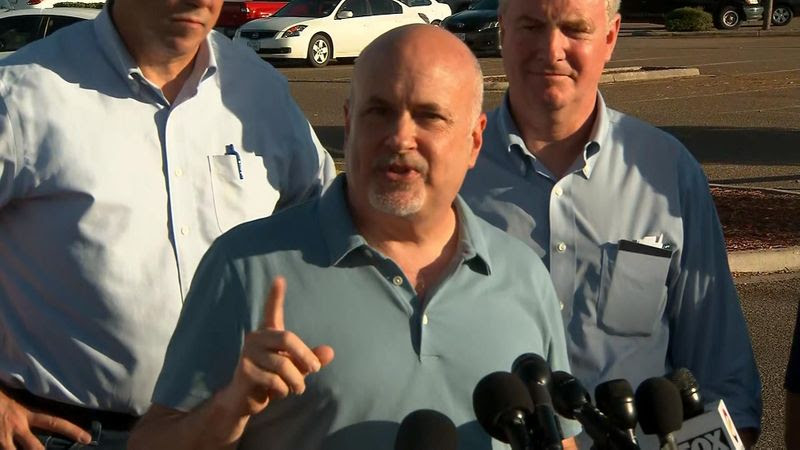 I am so grateful for the strength and persistence of Democrats nationwide, especially our own here in Wisconsin. I was inspired by Congressman Pocan, who traveled to the border last weekend to stand with families, other elected officials, and countless other humans who realize a tragedy is taking place on American soil. Thank you also to Senator Baldwin, and State Reps. Zamarripa and Taylor, along with all of the officials who have denounced this policy, written letters, called or encouraged others to call, traveled to share their stories, or have contributed in whatever way was possible for them to seek an immediate end to this horrible zero-tolerance policy.
Call (202) 224-3121 to be connected with your congressperson.
Demand that the "zero tolerance" policy come to an end and that those coming to our nation seeking asylum are treated with dignity and compassion.
Gerrymandering Update
This past Monday, the Supreme Court gave an update on the Wisconsin partisan gerrymandering case, Gill v. Whitford. In short, the Court remanded the case to the lower court on the ruling that the plaintiffs did not prove they had standing to bring the case.
We can still end partisan gerrymandering — the Supreme Court has kept the door open for us to make our case again, and lawyers are looking into that now. While we won't have new, fair maps for November, we will continue to focus our efforts on electing Democrats up and down the ticket to create the change we need.
What gives me even more hope, however, is our amazing field team. For over a year, we have been organizing around the state to elect a Democratic majority. We made an early, off-year investment to ensure that we'd have boots on the ground to get out the vote. And as you know, it's paid off already.
So we will continue to fight for free, fair elections where voters are able to elect their representatives, not the other way around.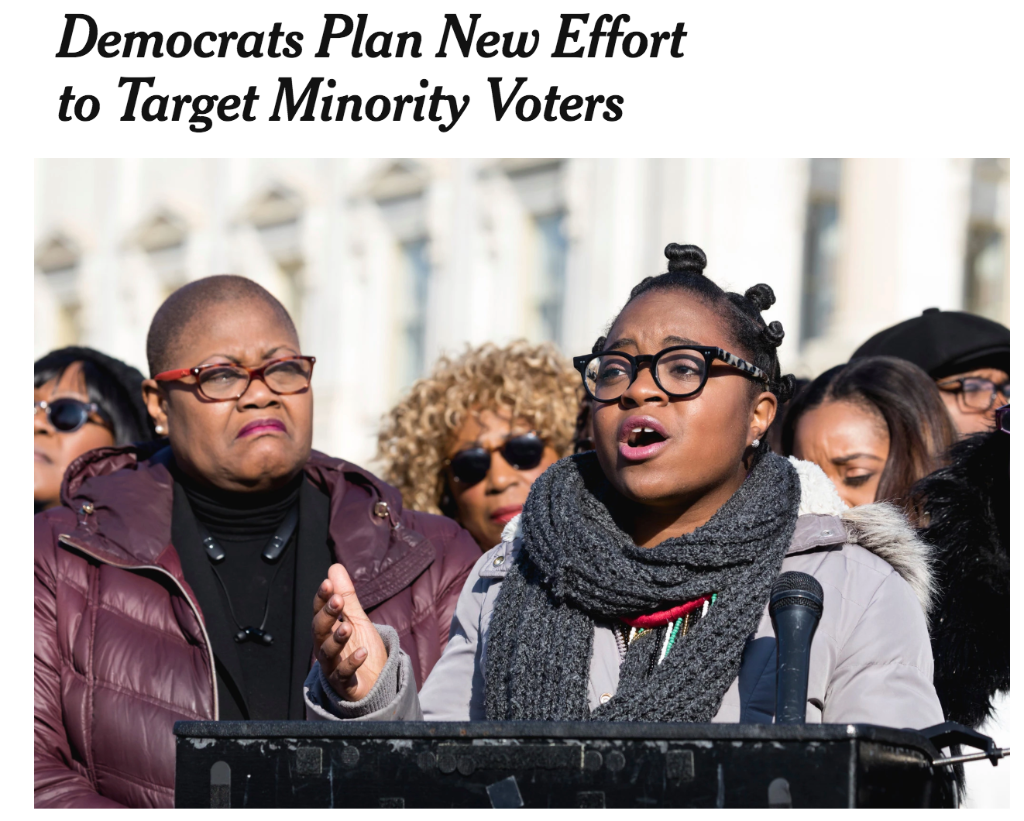 I'm excited to announce that the Democratic Party of Wisconsin has become the recipient of a DNC grant to increase our organizing work in our black, Latinx, Hmong and indigenous communities!
We've seen the lengths Scott Walker and Wisconsin Republicans will go to to deny Wisconsinites their right to vote, and our work to reach out to our communities of color to ensure that their voices and concerns are heard at the polls is more important than ever.
Josh Kaul: An Attorney General Who Will Work For Us!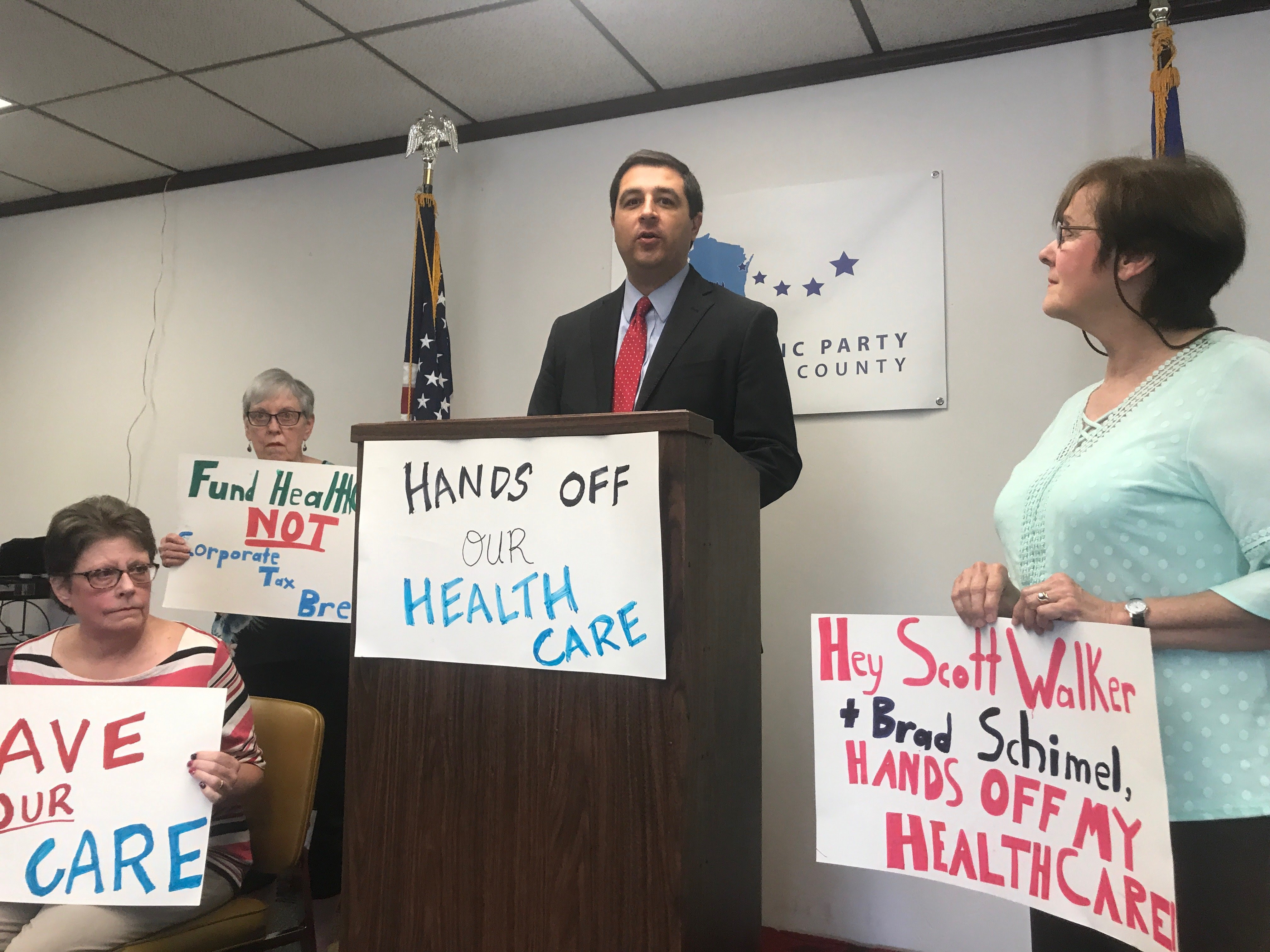 Our Attorney General candidate Josh Kaul joined health care advocates in Green Bay this week to call out Brad Schimel and Scott Walker's continued effort to sabotage health care access for millions of Wisconsinites!
With Scott Walker's green light of approval, Brad Schimel has spearheaded a lawsuit to repeal the ACA. This would have devestating consequences for Wisconsinites: those with pre-existing conditions would lose protections, and premiums would skyrocket!
Thank you Josh for being a leader on this issue. Wisconsin deserves an attorney general who defends our interests.
Reality Check for Governor Walker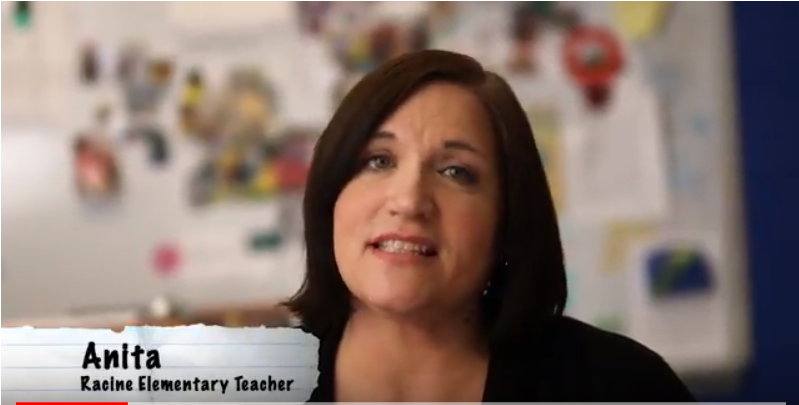 Governor Walker released his sixth ad this week, and let me tell you, it's outrageous. He claims to be the "education governor," but we all know his defunding of education has contributed to teacher shortages, skyrocketing school debt, and an increased burden for local taxpayers. Reality check: Walker's historic cuts to public schools and constant funneling of taxpayer dollars to private schools, his wealthy donors and foreign corporations has left Wisconsin worse off.
To me, this sounds like the recipe for the anti-education governor! Luckily, we have a wonderful field of Democratic candidates running to invest in our children's future!
Sen. Baldwin Stands with Wisconsin
Six months ago this Wednesday, the GOP signed its tax bill into law. This anniversary hasn't been one of celebration for the average Wisconsinite who has been forced to take a back seat to massive, wealthy corporations thanks to the GOP.
Congressional Republicans, Governor Walker, and Senate Candidates Leah Vukmir and Kevin Nicholson touted the tax plan as one that would benefit all families, but we've arrived at the six month mark with little to show for the average American, but their wealthy and corporate supporters seem to have reaped the benefits of the plan.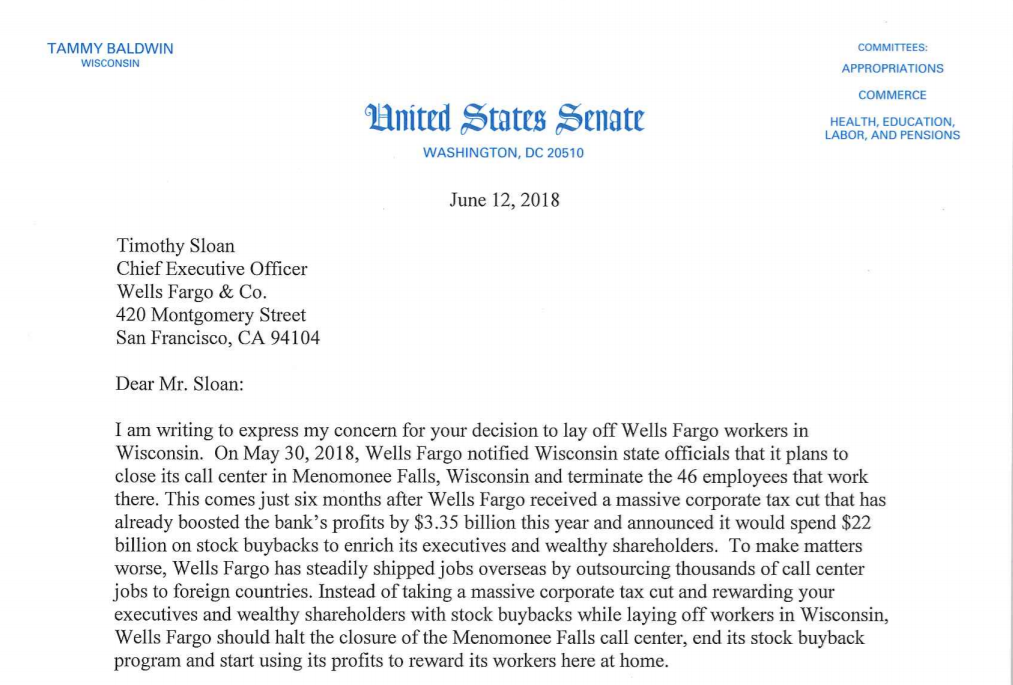 Wells Fargo, one of the largest beneficiaries to the tax plan, received a $3 billion boom to their bank account, yet they claim they can't afford to keep on 46 employees at a call center in Menomonee Falls! Luckily, Senator Baldwin is not afraid to take on powerful special interests like Wells Fargo and Kimberly Clark. She called on Wells Fargo to use some of their billions in tax giveaways to keep their workers employed! Senator Baldwin has time and again proven that she is dedicated to helping the average Wisconsinite, regardless of what the giant special interests might have in mind.
Juneteenth Reflection
Every year on June 19th, we recognize the end of slavery when news reached Galveston, TX, that President Lincoln had signed the Emancipation Proclamation two years earlier to begin the freeing of enslaved people, nationwide.
This was the first step in a long line of battles that continue to be fought today. Progress has been made on racial justice and equity, but there is so much more work to be done. Members of the black community continue to fight every day for equal rights and protections under the law. The systemic racism that lives in our communities must come to an end.
Every day we must ask ourselves what can be done to eradicate the marks of racism that still linger in our laws, our communities, and our history.
Chris Abele to Host Gubernatorial Listening Session
On August 3rd, Milwaukee County Executive Chris Abele will be hosting a public forum for Milwaukee County residents to come hear about how the Democratic Gubernatorial candidates will address issues facing Milwaukee County.
Thank you, County Executive Abele, for creating a space for candidates to talk with concerned residents about the future of their home!