This weekend, as Republican leaders, donors, members and Kevin Nicholson all gathered in Wisconsin Dells, the former College Democrats of America Chair was caught in a whopper of a lie. After claiming for months that he had stopped being a Democrat "
17 years ago
" and left the 2000 Democratic National Committee convention
"absolutely sure" he "was not a Democrat,"
Nicholson was confronted with the truth.
Well, not only did he go on to register as a Democrat in 2005 in North Carolina,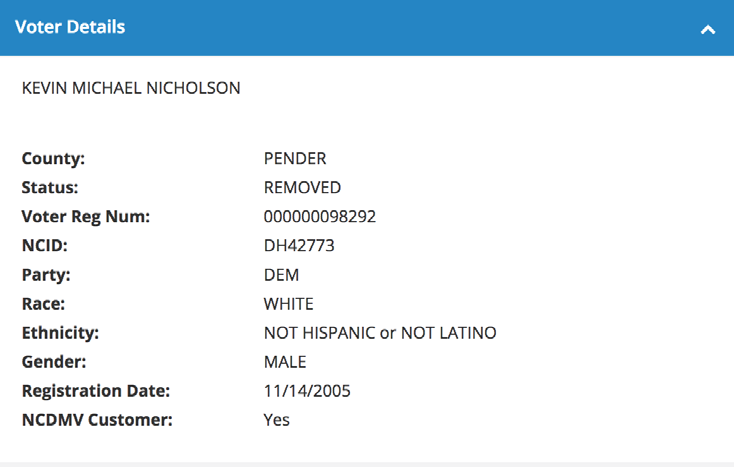 he also voted in the 2008 Democratic primary for President.

When first confronted with these facts, Nicholson claimed that he voted "no preference" in 2008. But FOX 6 political reporter Theo Keith asked him for the truth after a review of voter records from Nicholson's precinct showed that no one voted that way.

While Nicholson again claimed "I didn't vote for any Democrat candidate," he also avoided answering the question directly. He instead attempted to shift blame to North Carolina election officials, saying, "So you're asking about the counting of paper ballots from 10 years ago, is that correct?"
Maybe Nicholson was so tongue-tied because he was remembering how he had praised Hillary Clinton back in 2000, writing, "Mrs. Clinton, your unwavering commitment on important issues facing young people has done just that. Standing together on the front lines, we will win the battles for affordable health care, the protection of our student aid, access to education, and the fight for a cleaner environment. Our members stand ready and eager to secure victory for you and all Democrats in 2000."
"Kevin Nicholson will say anything to get elected and that includes blatant lies," said Democratic Party of Wisconsin Communications Director Brandon Weathersby. "He probably voted for Hillary Clinton in the 2008 Democratic primary for President and needs to come clean to the voters. Wisconsinites on both sides of the aisle won't put up with a lying political opportunist like Kevin."