FOR IMMEDIATE RELEASE
January 31, 2022
Contact: Julia Hamelburg (julia.hamelburg@wisdems.org)
VIDEO: Local News Covers Democrats' Wins for Wisconsin
MADISON, Wis. –  In just one year, the Biden-Harris administration has passed two major legislative packages – the American Rescue Plan and the Bipartisan Infrastructure Law – that will invest in Wisconsin's businesses, local economies, and the state's infrastructure.
Across the state, as families tune into their local television stations, Wisconsinites are hearing about how President Biden, Governor Evers, and Democrats in Congress are delivering for Wisconsin: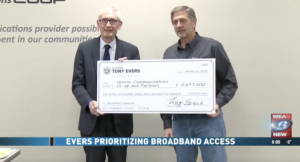 NBC Eau Claire covered how Governor Evers is prioritizing funds from Democrats' American Rescue Plan to expand high-quality internet to rural communities. Gov. Evers is on his way to connecting 300,000 homes and businesses to high-speed internet since 2019.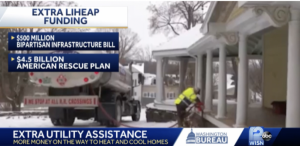 Wisconsinites tuning into ABC Milwaukee heard about how President Biden's Bipartisan Infrastructure Law and American Rescue Plan are lowering heating costs for families this winter – Wisconsin's Low-Income Home Energy Assistance Program will get a boost of $248,073,210 from these two laws in 2022.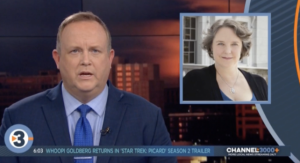 Families watching CBS Madison heard from Madison Mayor Satya Rhodes-Conway on how the American Rescue Plan and Bipartisan Infrastructure Law are bringing "transformative" funding to the city.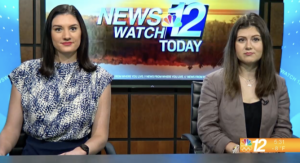 Folks watching NBC Rhinelander heard about Vice President Kamala Harris' trip to Wisconsin – the Vice President celebrated critical clean water funding from the Bipartisan Infrastructure Law.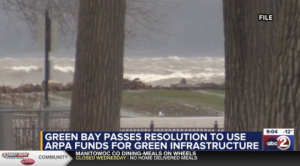 Wisconsinites watching NBC Green Bay heard that the Green Bay Finance Committee has passed a proposal to use funds from President Biden's American Rescue Plan on stormwater and green infrastructure projects. The president's recovery plan has provided millions in federal relief to help communities across the state build back better.
###