Follow this newsletter to keep current on the events shaping our state and the work our party is doing to win in 2018 and beyond.
SCOTUS Update
You've probably heard by now that President Trump's Supreme Court nominee is Brett Kavanaugh. All you need to know about Kavanaugh is that he'd be a serious threat to healthcare coverage for millions of Wisconsinites, and the reproductive healthcare of women everywhere if confirmed.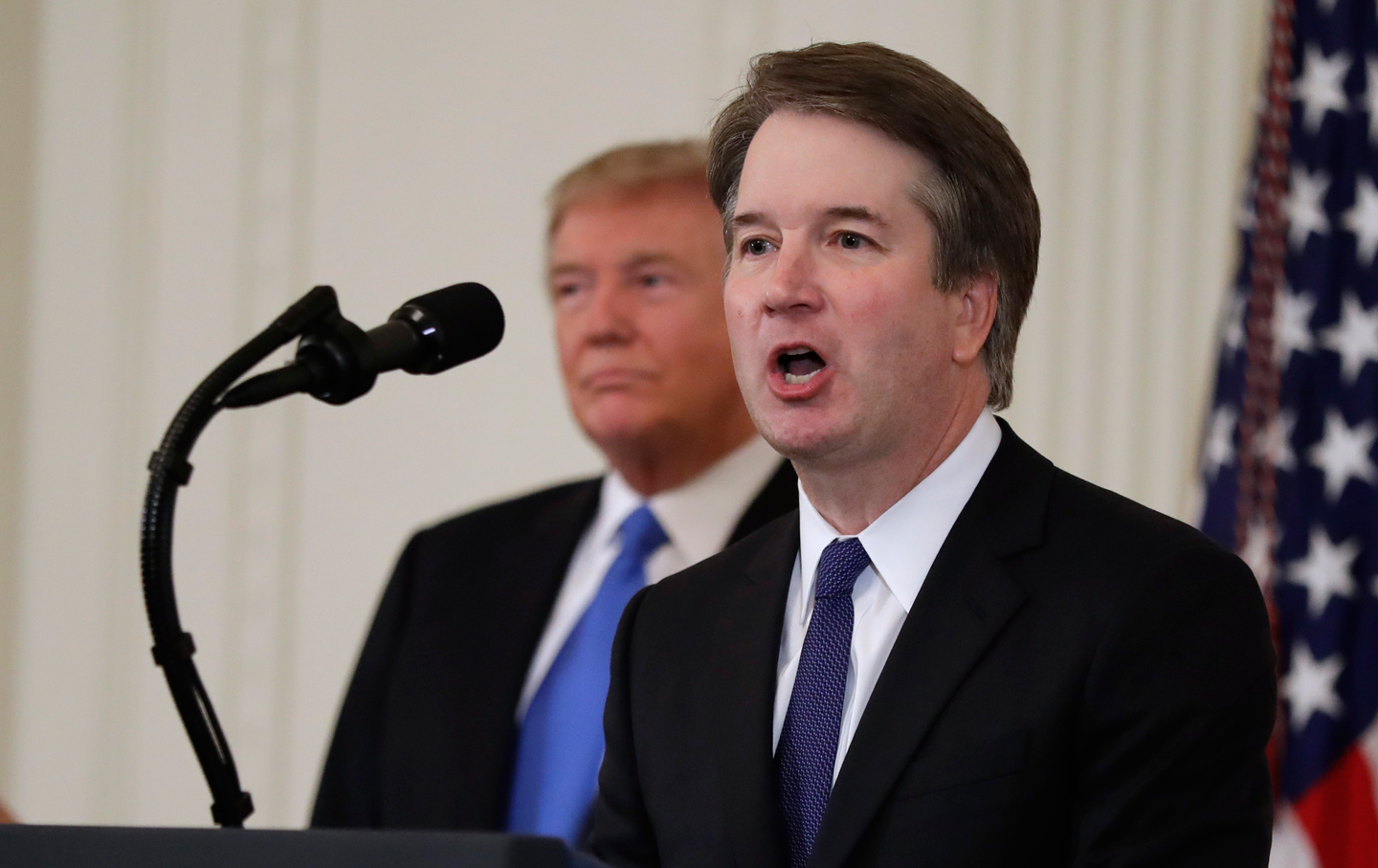 AP Photo / Evan Vucci
With the Supreme Court in the balance, Wisconsin needs leaders that will fight for the needs of the people. Wisconsin deserves a governor that will stand up to the D.C. and special interest bullies. Senator Tammy Baldwin has shared that she will not be voting to confirm Brett Kavanaugh because she recognizes the negative impacts having someone like him could have on Wisconsinites. We must get Tammy re-elected this November so her opponents don't have the opportunity to prioritize the needs of special interests over the needs of real Wisconsinites.
Senator Baldwin has a proven track record of fighting for Wisconsinites, and by declining to confirm Brett Kavanaugh, she yet again proves that she's committed to working with and for Wisconsin.
See Senator Tammy Baldwin's statement on her decision to not support Brett Kavanaugh here.
Early voting starts now!
That's right, the Wisconsin primary election is right around the corner! Be sure you are prepared to vote come August 14th! Here are 5 steps for success at the polls:
Check to see if you're registered at your current address.
Find your polling location.
Make sure to bring an acceptable form of photo ID, or get a free state ID card at your local DMV (a Wisconsin driver's license, military ID, or passport can be used even if they're expired)
Check out your ballot beforehand.
Vote on

August 14th

between

7am and 8pm

!
Some municipalities even allow early voting! We'll provide more comprehensive early voting info in the future, but in the meantime, you can call your local municipal clerk to see if your community offers early voting.
On this day in 2015…
Do you remember where you were and what you were doing on July 13, 2015? Well, let me jog your memory…
The movie, Minions, had the second-best box office opening weekend ever for an animated movie

Novak Djokovic beat Roger Federer for a second straight Wimbledon victory

…and Scott Walker announced his bid for President of the United States
Walker's run for president highlighted an essential truth about our governor: that he thinks of himself and his political ambitions first and Wisconsinites last. While funding for our classrooms was slashed and road projects remained delayed and unfinished, Scott Walker jetted around the country fundraising for his 71-day presidential run.
Some of Scott Walker's most aggressive attacks on our Wisconsin values took place during his 71-day campaign for President. Throughout his campaign, Walker made some pretty outrageous statements, including coming out with three different stances on birthright citizenship and denying that 25 years in politics qualifies you as a career politician.
Scott Walker has not been a leader for Wisconsin. That's why it's important now more than ever that we elect a governor who will be.
Walker antics aside, every once in awhile it's important to remind ourselves what the past has taught us, how much we have learned and grown over the years as a party. But what's more important is how we have responded to the challenges we have faced; the ways in which Democrats have organized to flip two deep red districts blue in the first six months of this year, the way our field team is working in all corners of the state to mobilize voters to elect a democratic governor in November, and the powerful message Team Tammy is driving to remind voters of the hard work she has put in for Wisconsinites in Washington.
With a month until the primary, I continue to be reminded of the efforts that have been put forth already and am inspired going into these final months. I'm sure they will be a tough few months, but I know Democrats, and I know Wisconsinites, and Wisconsin Democrats do not back down, they do not give up. They rally their friends and family and neighbors and work harder than ever to get all of our candidates, up and down the ticket, elected come November.