Top Five 'Knives Out' Moments: The Dumpster Fire That Is the Wisconsin GOP Primary For Governor
MADISON, Wis. –  It's no secret that the Republican primary for Governor is filled with radical Republicans trying to prove they are the most divisive candidate in the race.
These Republicans, week after week, add more fuel to the dumpster fire — sometimes, it's hard to keep up with their desperate lies and conspiracy theories. To celebrate the Wisconsin GOP's state convention this week, here are some favorite Knives Out moments:
Fifth Place: Tim Michels Has Scintillating Conversation With Donald Trump
It's hard to believe, but there is at least one human out there who left a conversation with Donald Trump thinking Trump was "impressive." (Remember when Trump passed the cognitive test?)
On his pilgrimage to Mar-a-Lago, Tim Michels and Donald Trump reportedly talked about "building stuff."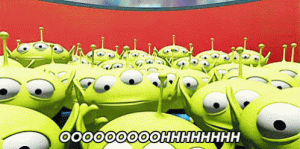 "I thought he asked great questions. […] We talked about, how do you build a subway right underneath the middle of downtown Manhattan? How do you […] build a pipeline? How does a tunnel boring machine work? I thought his mind was incredibly sharp with the questions that he was asking. I was very impressed."
Sounds like a fascinating conversation.
Fourth Place: GOP Primary Gets Physical
When Rebecca Kleefisch said "knives out" — she claimed she meant it rhetorically. But another Republican has said they're looking to start throwing punches.
After Tim Ramthun was tossed out of a meeting at the Capitol by Speaker Robin Vos, he told reporters he wanted to punch Vos in the face:
"It was the perfect opportunity to punch him right in the nose and say, 'Go pound sand.'"
There's no love lost between these two. Vos and Ramthun have been in disagreement about which way to decertify the 2020 election for the past few months and it all came to a head in a chaotic Capitol scene.
Third Place: Endorsement Wars
Apparently, Nicholson hadn't already aggravated Rebecca Kleefisch enough – so he made a March announcement that some of the sheriffs who Kleefisch claim endorsed her, have actually endorsed him. Huh?
Nicholson tweeted out a list of sheriffs on his "Law Enforcement Advisory Team" who he says support his candidacy — and a number of them are also listed on Rebecca Kleefisch's endorsement list. Someone is not telling the truth. Maybe the law enforcement advisory team can get to the bottom of it.
In a typical race, this would be super confusing, front page news. But in this GOP primary, it's just another blurb in the Knives Out newsletter.
Second Place —The Runner Up: Is Tim Michels in a New York State of Mind?
The Michels' campaign got off to a rocky start. First, Michels was forced to respond to ethics questions after saying that he hoped his family's company would continue to bid on state contracts even if he became governor.
Then Michels had to go on defense about whether or not he was a full time Wisconsin resident. Spoiler: the AP reports he lived in Wisconsin only part time. Apparently, Tim Michels spent more than $30 million on properties in New York and Connecticut between 2015 and 2020, and "still owns the Manhattan penthouse he bought in 2015 for $8.7 million."
Tim Michels is not an everyday Wisconsinite — he's a certified Upper East Sider.
Michels' Manhattan penthouse features a "staff room," a foyer, multiple terraces, five bedrooms, and more.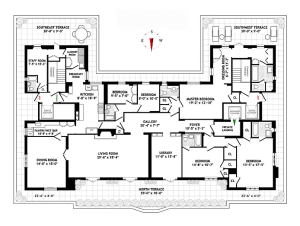 (Floorplan from Zillow)
Of course, he went on conservative talk radio to try to explain himself. It didn't go well. The best explanation he could give was that his kids root for Wisconsin sports teams?
"Well, my children's lives may have been, and of course my wife is going to mother, and she spent a lot of time out there as well. I'm the guy on the ballot, I'm the one that is running for governor because I can't take it anymore. […] Their friends are back here, their hearts are back in Wisconsin. They're Brewers fans, they're big Bucks fans, they're big Packers fans."
First Place — The Winner: A Hate Flag as a Campaign Backdrop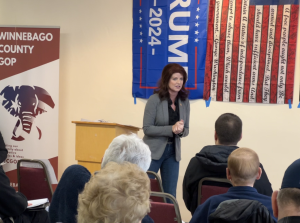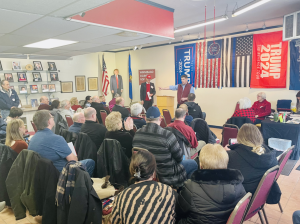 Kleefisch, Nicholson, and candidates for attorney general spoke in front of a flag from the Three Percenters, a hate group that advocates for overthrowing American democracy and has been associated with the Capitol insurrection and the plot to kidnap Michigan Gov. Gretchen Whitmer.
Rebecca Kleefisch, Kevin Nicholson, and Adam Jarchow all refused to comment — their silence and failure to condemn the hate group speaking volumes. Kleefisch has a history with the Three Percenters — her husband, Joel Kleefisch, attended a meeting with the Three Percenters while he was a state legislator, and posed for a photo with the group. Rebecca Kleefisch, lieutenant governor at the time, (shockingly) never commented on this.
###