Follow this newsletter to keep current on the events shaping our state and the work our party is doing to win in 2018 and beyond.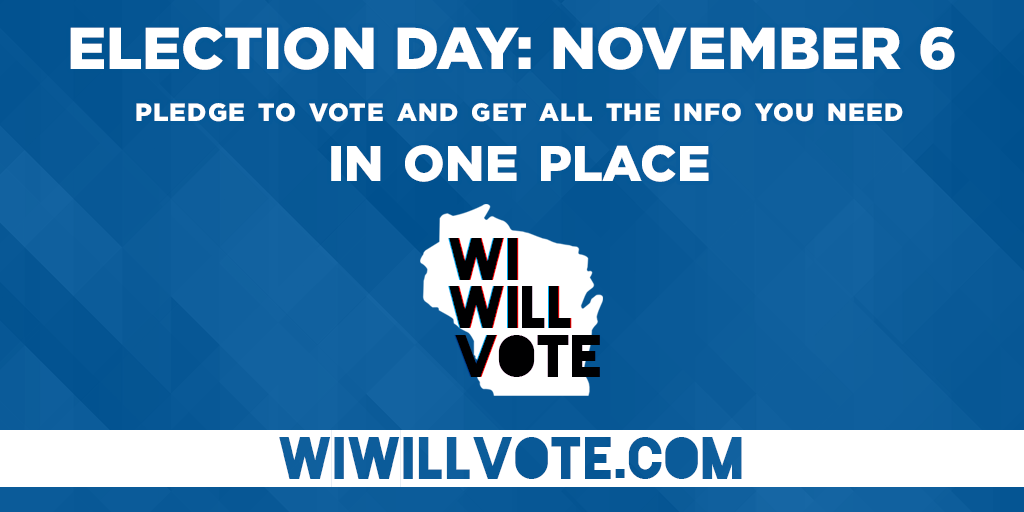 Check out our new tool — WIWILLVOTE.COM to make sure you, your friends, family, and neighbors are geared up to vote on November 6th! You can check out what your Democratic ballot will look like, and find out of how to volunteer and register to vote.
If you can't make it out to vote on November 6, early voting is in full swing across the state! Contact your municipal clerk to find out how to cast your in person absentee ballot (aka, voting early) today!
The deadline to register online to vote is October 17th, but you can still register to vote at your polling place on the day of the election! Here's a list of deadlines for you to keep in mind.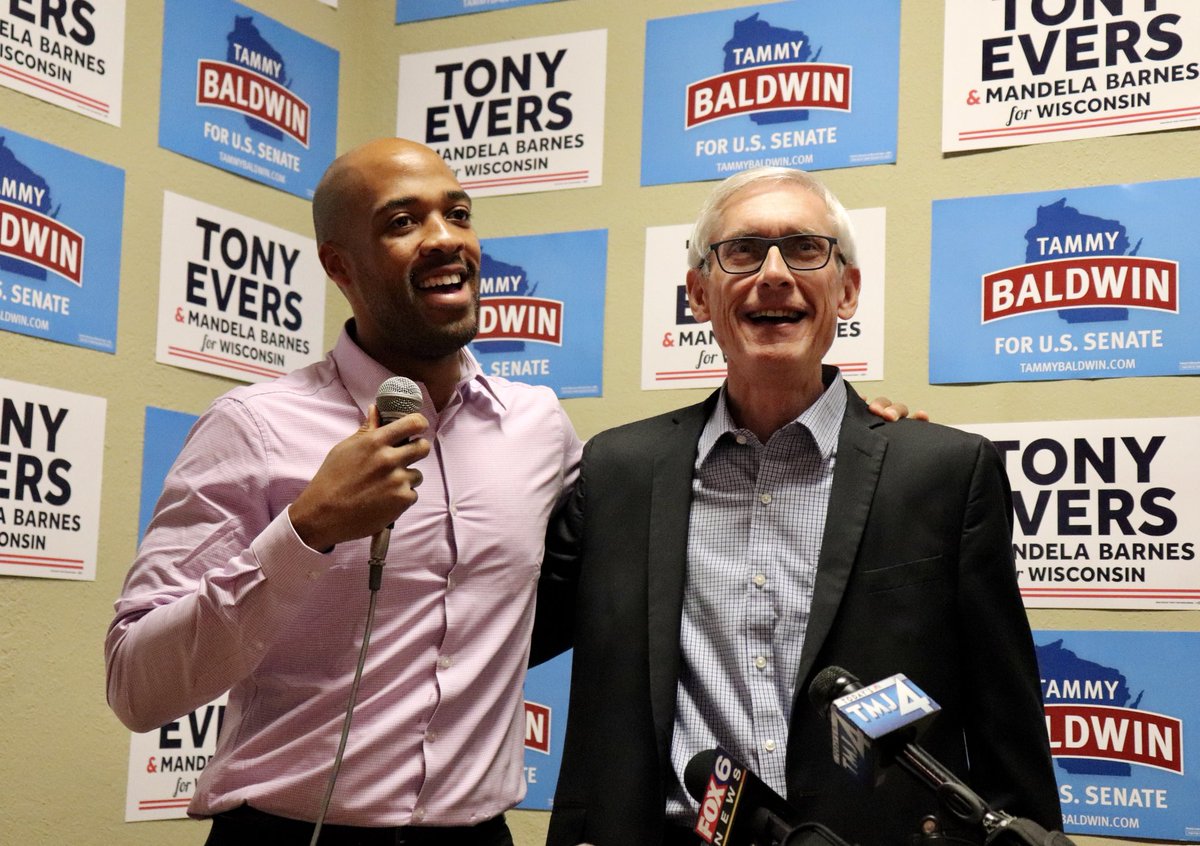 Interested in finding out how you can get involved in your community to help elect Dems up and down the ticket? Check out this website and watch your inbox for our "Mobilize Monday" emails on how to get involved in your community. Across the state, we have over 100 democratic candidates that need your help getting out voters. Whether you're brand new to organizing or a veteran canvasser, it's going to take all hands on deck over the next four and a half weeks to make sure we #FlipWIBlue!
I myself am excited to be heading to Brookfield this Sunday to join Tom and Julie as they work to #FlipTheFifth! These are two extremely hardworking candidates who will honorably represent their constituents in Washington and Madison when they're elected this November.
We'll be out canvassing on Sunday afternoon, hope to see you there! You can find out more on Facebook here.
Debate Schedule
It's that time of year — candidate debates are just around the corner. Below you can find information on debates for the U.S. Senate, gubernatorial, and AG races.
US Senate Debates
Gubernatorial Debates
Attorney General Debates
Is it a bird? A plane?
Nope — it's Scott Walker abusing taxpayer dollars!
A recent investigation by One Wisconsin Now found that Scott Walker has used his taxpayer-funded state airplane 869 times (and counting) since he dropped out of the presidential race in 2015! What's even worse, for at least 11 of those trips, the distance was shorter than 64 miles. These flights have cost Wisconsin taxpayers at least $818,000.
Not only is this an egregious misuse of taxpayer dollars, but these trips are shorter than what most commuters travel on a daily basis! Governor Walker is out of touch with what is important to Wisconsinites, burning through taxpayer dollars to get to (quite literally) a haircut and take a walk. This kind of excessive behavior is not only fiscally irresponsible, but frankly, an insult to hardworking taxpayers around the state.
Tony and Mandela shined a light on Scott Walker's abuse of taxpayer dollars (and had some laughs along the way)
To prove just how silly Walker's air travel really is, Tony and Mandela decided to make the 24 mile trip from Appleton to Green Bay on Tuesday…it took them all of 44 minutes and 45 seconds! (Oh, and they livestreamed the whole thing).
Tony took the opportunity this week to unveil his "Government for Us" agenda to put state government back to work FOR the people of Wisconsin. Tony knows that the state government should be a responsible steward of taxpayer money, be accountable and transparent to the public, and most importantly, work for the best interests of Wisconsin, not against.
Scott Walker and Republicans have used our state government as a way to pay back their political supporters and special interest backers, waste taxpayer dollars on 24-mile plane rides, and undermine trust and accountability in government. That will end when Tony's governor. He'll make sure that the people of Wisconsin are put first.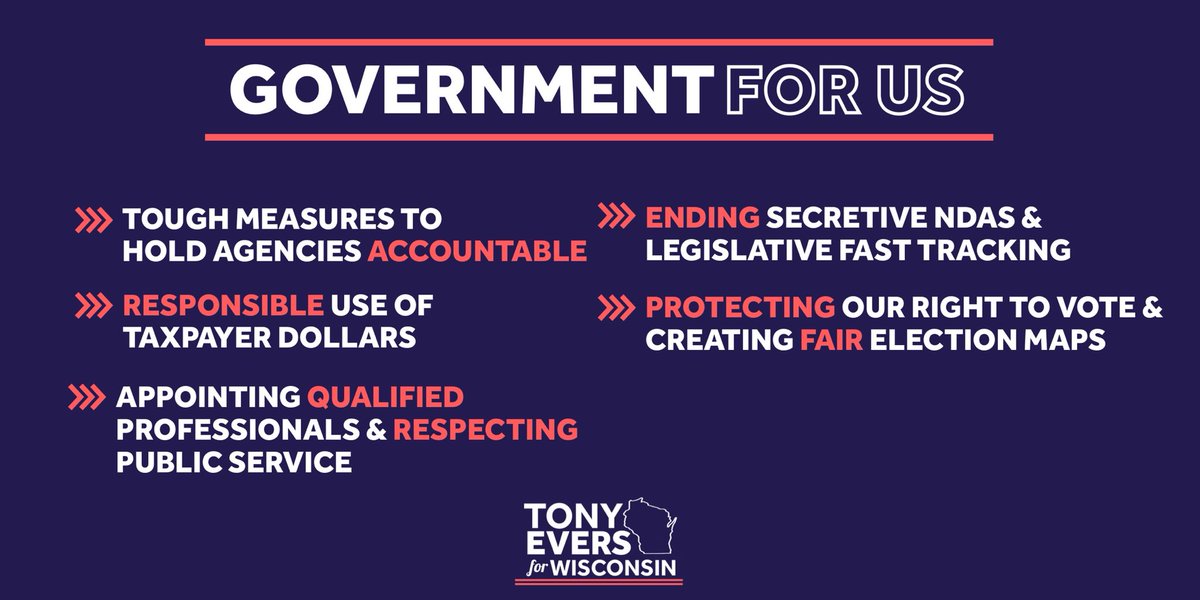 Leah Vukmir

repeatedly

opposed expanding mental health coverage
A startling new report from our DPW research team exposes Vukmir's record of repeatedly blocking and voting against legislation that required insurance companies to expand coverage for Wisconsinites' mental health and substance abuse treatments, siding with insurance and business advocacy groups over Wisconsinites in need of health care coverage.
This isn't surprising coming from Leah — she also voted against requiring insurance companies to expand coverage for sick Wisconsinites' oral chemotherapy and hearing-impaired kids' cochlear implants. Time and time again, she has sided with powerful insurance companies over the people of Wisconsin.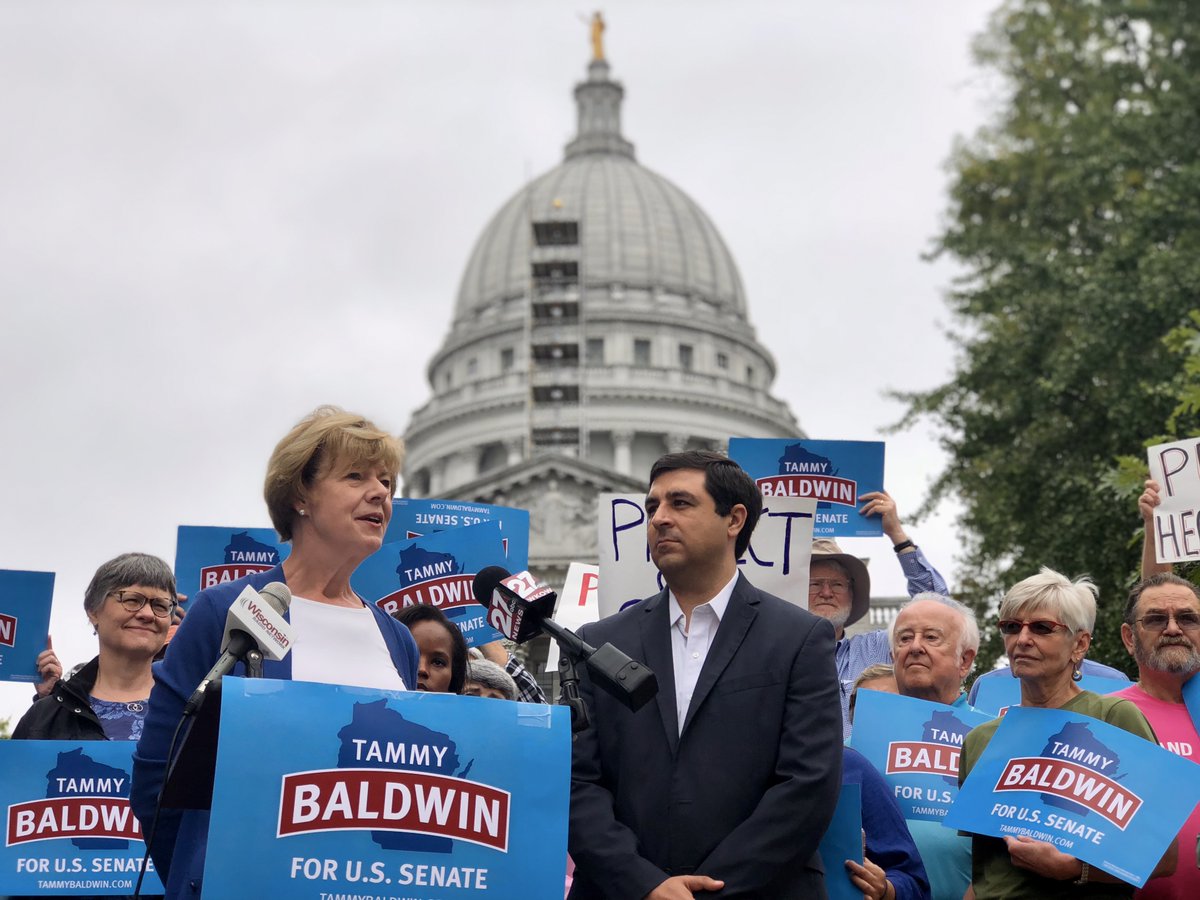 "Wisconsinites need folks who will stand up to the big insurance companies and fight for protections for pre-existing conditions. Thank you to @JoshKaulWI for standing with us." — @tammybaldwin
I've said it once but I'll say it again: health care is on the ballot this November. While Leah has repeatedly attempted to sabotage access to affordable, comprehensive health care, Tammy has been there beside us leading the charge to protect our care — she pushed to make sure kids could stay on their parents' insurance until they are 26 years-old, and now she's leading the effort to push new legislation that would end the concept of pre-existing conditions once and for all.
We need leaders who are in our corner. I've never had a doubt that Tammy is, and that's why I'm doing all I can to make sure she's re-elected in November.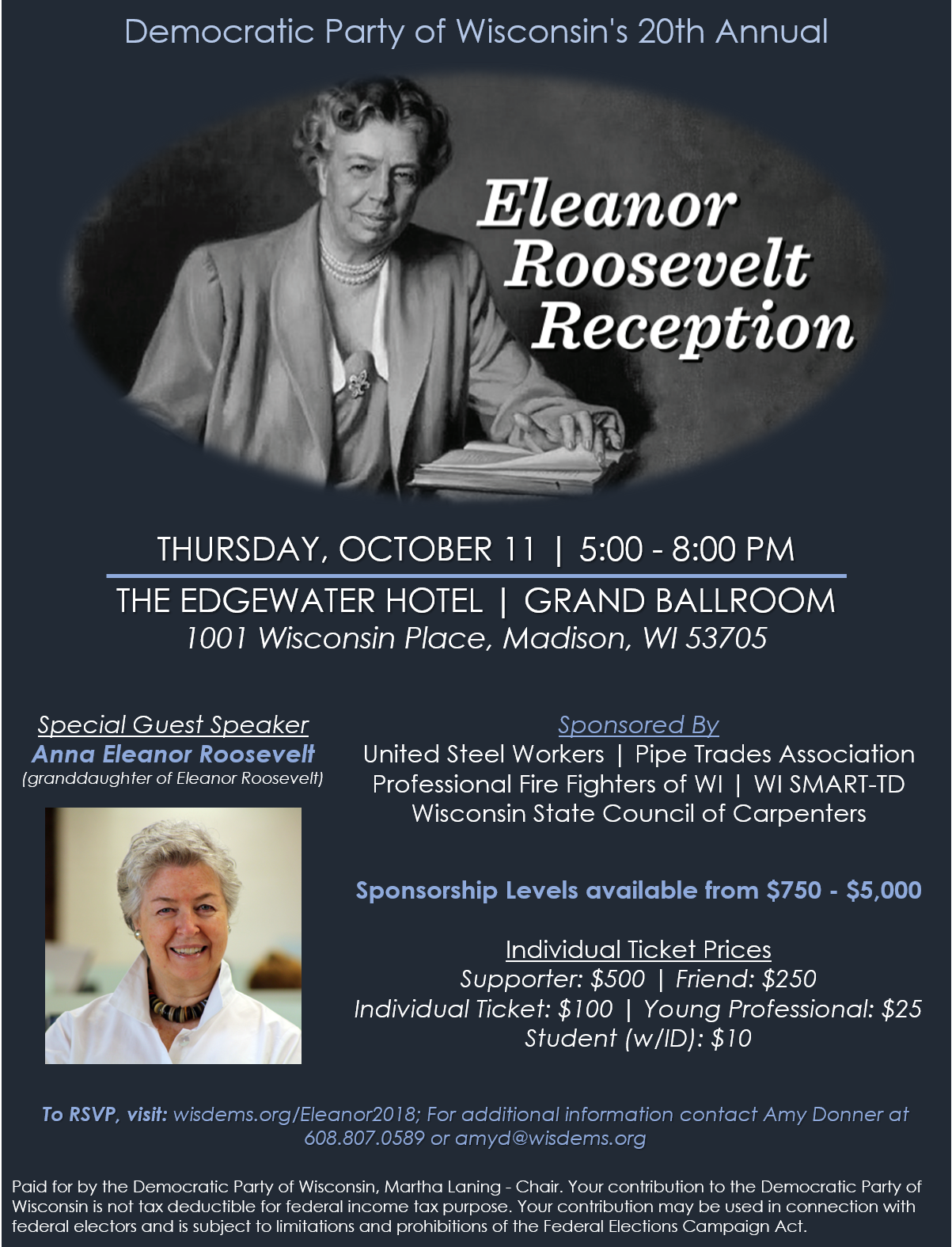 Join us on Thursday, October 11 for the 20th Annual Eleanor Roosevelt Reception! Come to celebrate our wonderful progressive women who have broken barriers and accomplished so much for Wisconsin. Eleanor Roosevelt's granddaughter, Anne Eleanor Roosevelt, will be joining us as the keynote speaker, and our Senator Tammy Baldwin and newly-elected state representative Sheila Stubbs will also be speaking.
Get your tickets here!
Candidate Spotlights
Check out these new videos of some of our legislative candidates running all over the state! I'm so proud of all the amazing, dedicated Wisconsinites that have stepped up to run for office and better their communities.
"I'm running for office to bring fairness and opportunity back into the Wisconsin landscape. That means we need affordable, accessible, high-quality healthcare for everyone." -Robyn Vining
"I am a mom, a cancer survivor and a small business owner running for State Assembly, District 28, in rural Western WI" – Kim Butler
"Folks have been asked to do far too much with far too little for far too long…" — Caleb Frostman