Follow this newsletter to keep current on the events shaping our state and the work our party is doing to win in 2018 and beyond.
Still Time to Register Online to Vote!
Hey! You have until October 17th to register online or by mail to vote, but don't fret! You can still register at your polling place on Election Day, and you have until November 2 to register in person at your municipal clerk's office! Just make sure you bring an acceptable photo ID and a proof of residence document (apartment lease, utility bill, etc.)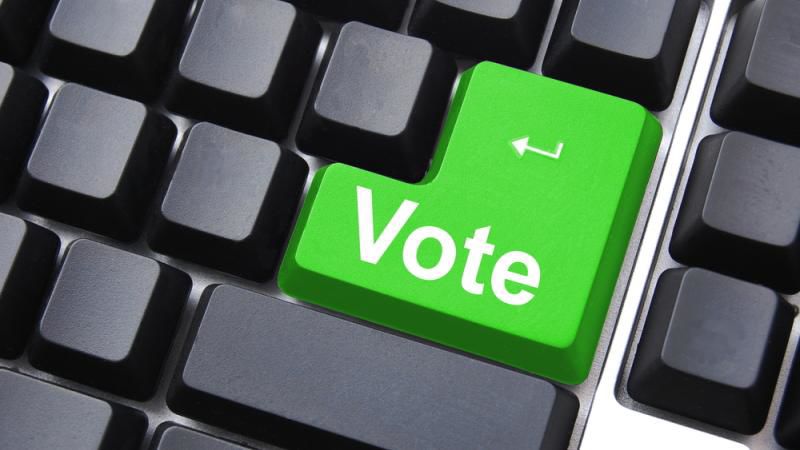 Tammy has said it, and Tony knows it too..
Health care is on the ballot in November.
We know our Senator Baldwin has worked extremely hard to make sure every Wisconsinites' health care is protected. That's why she called out Leah Vukmir during Monday's debate for siding with insurance companies over Wisconsinites in need of health care.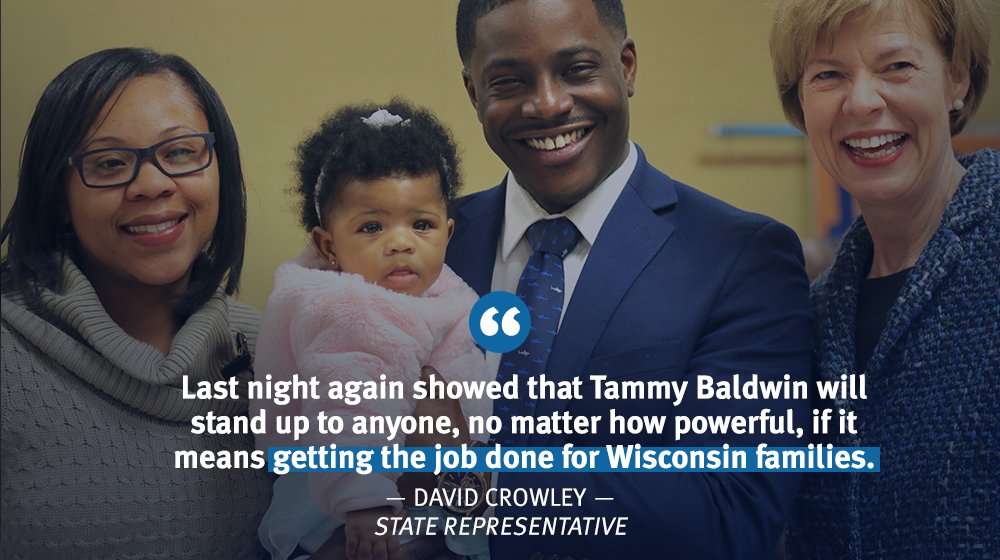 Since her earliest days in the state legislature, Leah Vukmir has consistently supported letting powerful insurance companies write their own rules and deny coverage to Wisconsinites in need of health care treatment. She..
Blocked and voted against oral chemotherapy coverage

Opposed coverage for kids' cochlear implants and hearing aids

Blocked and opposed coverage for mental health care and substance abuse coverage
The choice couldn't be clearer: Tammy is on our side, while Leah will continue to do the bidding of big insurance companies if elected to the U.S. Senate.
Once again, Tony Evers called on Scott Walker to withdraw Wisconsin from his dangerous ACA repeal lawsuit that would jeopardize protections for roughly 2 million Wisconsinites living with a pre-existing condition
Health care was also a focus in the gubernatorial race this week. While Governor Walker was fundraising and flying around the state with VP Mike Pence, Democrats in Green Bay and Eau Claire came out in numbers to oppose the Pence-Walker health care agenda that would jack up rates, threaten protections for Wisconsinites with pre-existing conditions, and kick millions off their insurance.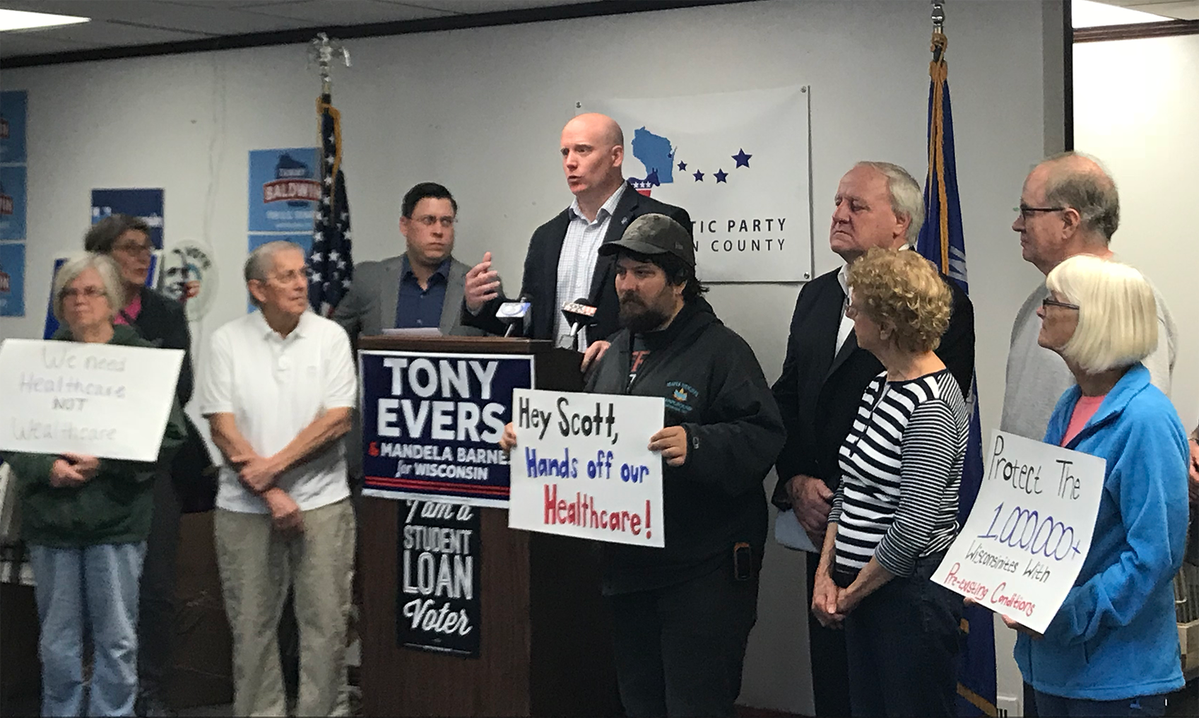 Tony Evers took time this week to lay out his own plan to make drug prices more affordable for hardworking Wisconsinites. I trust Tony to create policies that are what real Wisconsinites need, unlike Governor Walker who has time and time again put his personal political ambitions before the needs of our state.
Tony's plan would…
Stop prescription price gouging & consumer exploitation
Support safely reimporting prescription drugs from Canada at a lower cost to Wisconsin families
Protect and expand SeniorCare for Wisconsin's seniors
Demand transparency & accountability from Big Pharma
Save Wisconsin taxpayers dollars by reducing state expenses on prescription drug purchases
Eleanor Reception Highlights
Thank you to everyone who turned out for our Eleanor Roosevelt Reception last night night to celebrate women in Wisconsin politics! We had the pleasure of hearing remarks from Rep.-elect Shelia Stubbs and Eleanor Roosevelt's own grand daughter Anna Eleanor Roosevelt who was a delight to hear from!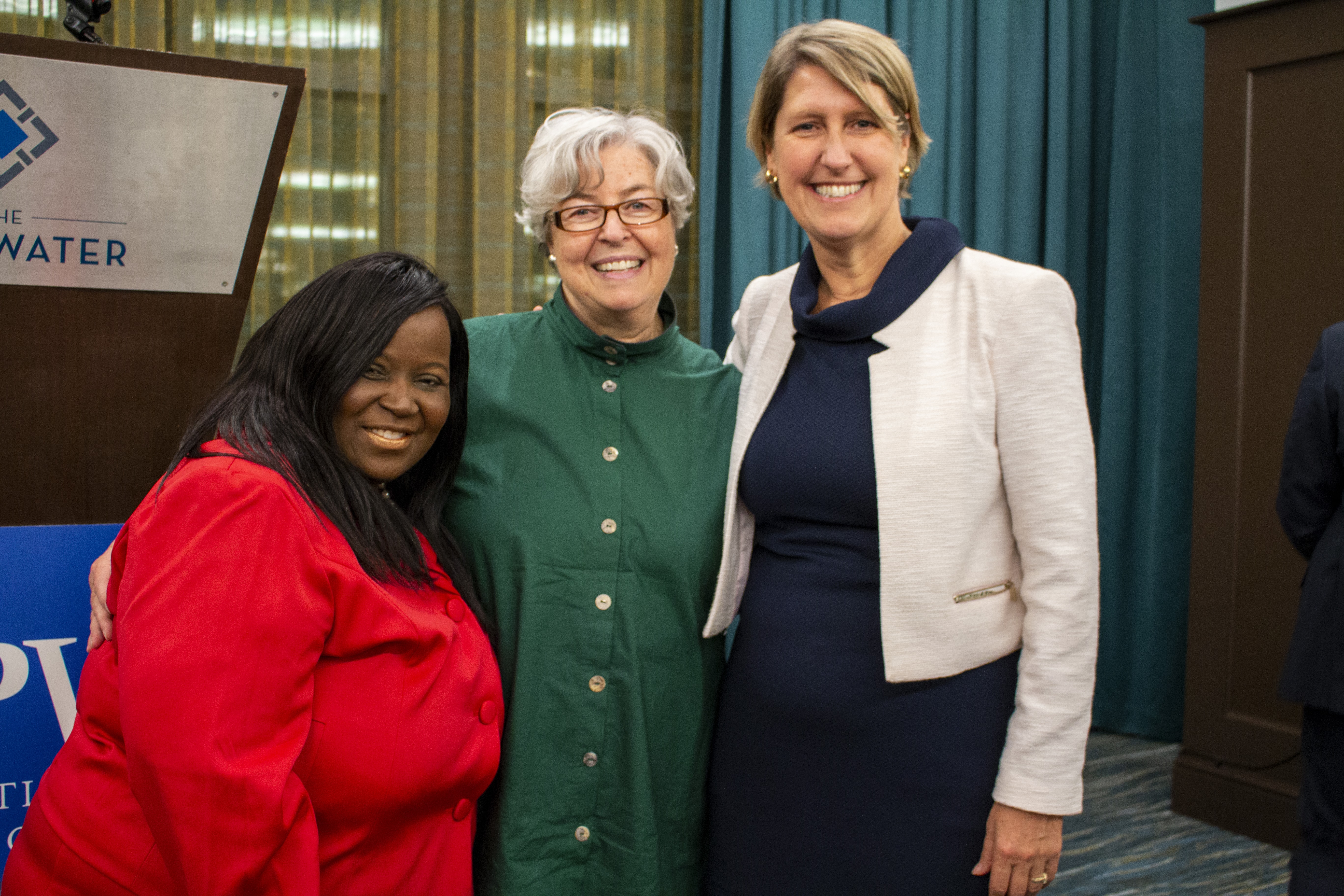 Canvass with HRC!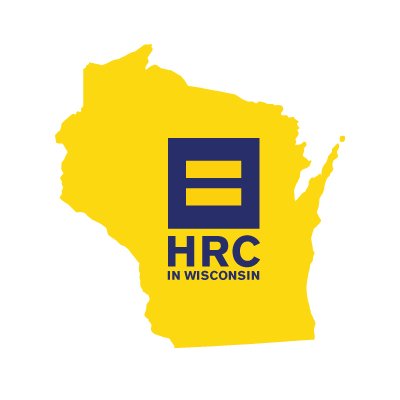 This Thursday on National Coming Out Day, I was so inspired to see the encouragement and support among our friends in the LGBTQ community as they told stories of their own coming out. If you feel, like I do, that work still needs to continue to be done to achieve equality for people of all sexualities and gender identities, then please, join the Human Rights Campaign around the state this weekend for a Weekend of Action! Join our amazing candidates and legislators in your community to campaign for a more equitable Wisconsin for all!
Eau Claire City Council passes gun safety resolution
I want to extend a big thank you to the Eau Claire City Council for passing a resolution calling on our legislators to pass real, lifesaving gun reform policies.
The Second Amendment and responsible gun ownership can go hand-in-hand — Wisconsinites want to strike a balance between the two. We know that the majority of Wisconsinites support universal background checks and that we are ready to have real conversations about the importance of balancing the rights of gun owners with policies that promote responsible gun ownership.
We should be having conversations like the ones that Eau Claire had to address the serious issue of gun violence in our communities. We can't wait for the next mass shooting to take action–we should be calling on our legislators to make real change happen now to protect our classrooms, our libraries, our movie theaters, our communities NOW.
Candidate Spotlights
Check out these new videos of some of our legislative candidates running all over the state! I'm so proud of all the amazing, dedicated Wisconsinites that have stepped up to run for office and better their communities.
"I knew I had to step off the sidelines and do something" – Melissa Winker, candidate in AD38
"I'm running because my athletes deserve better, my patients deserve better, and so does everyone in my district" – Brittany Keyes, candidate in AD31
"I think we could have an economy that works for everyone" – Rob Grover, candidate in AD42