Follow this newsletter to keep current on the events shaping our state and the work our party is doing to win in 2018 and beyond.
We need your help!
We're collecting stories of how Scott Walker's neglect has taken its toll on everyday Wisconsinites.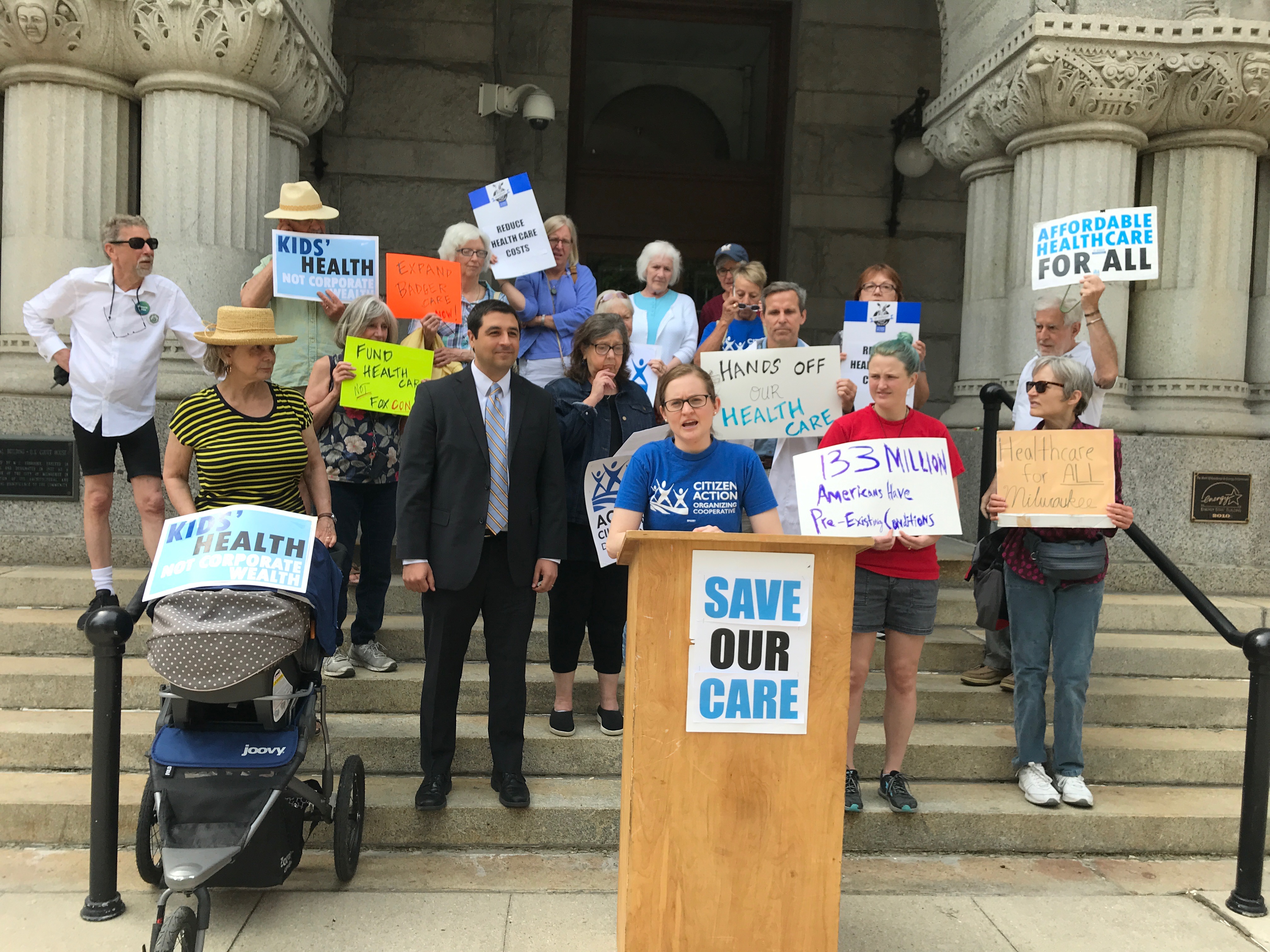 We've seen pothole after pothole, gaps in healthcare coverage for families and children, and seen schools forced to shutter because they can't afford to keep their doors open any longer.
Do you have a story to share? We want to hear it. Fill out this form explaining how you, your family, or neighbors have been hurt by Walker's neglect of the needs of our state.
If you have photos of a bad road, or a school in your community that has closed down, please also send those to press@wisdems.org.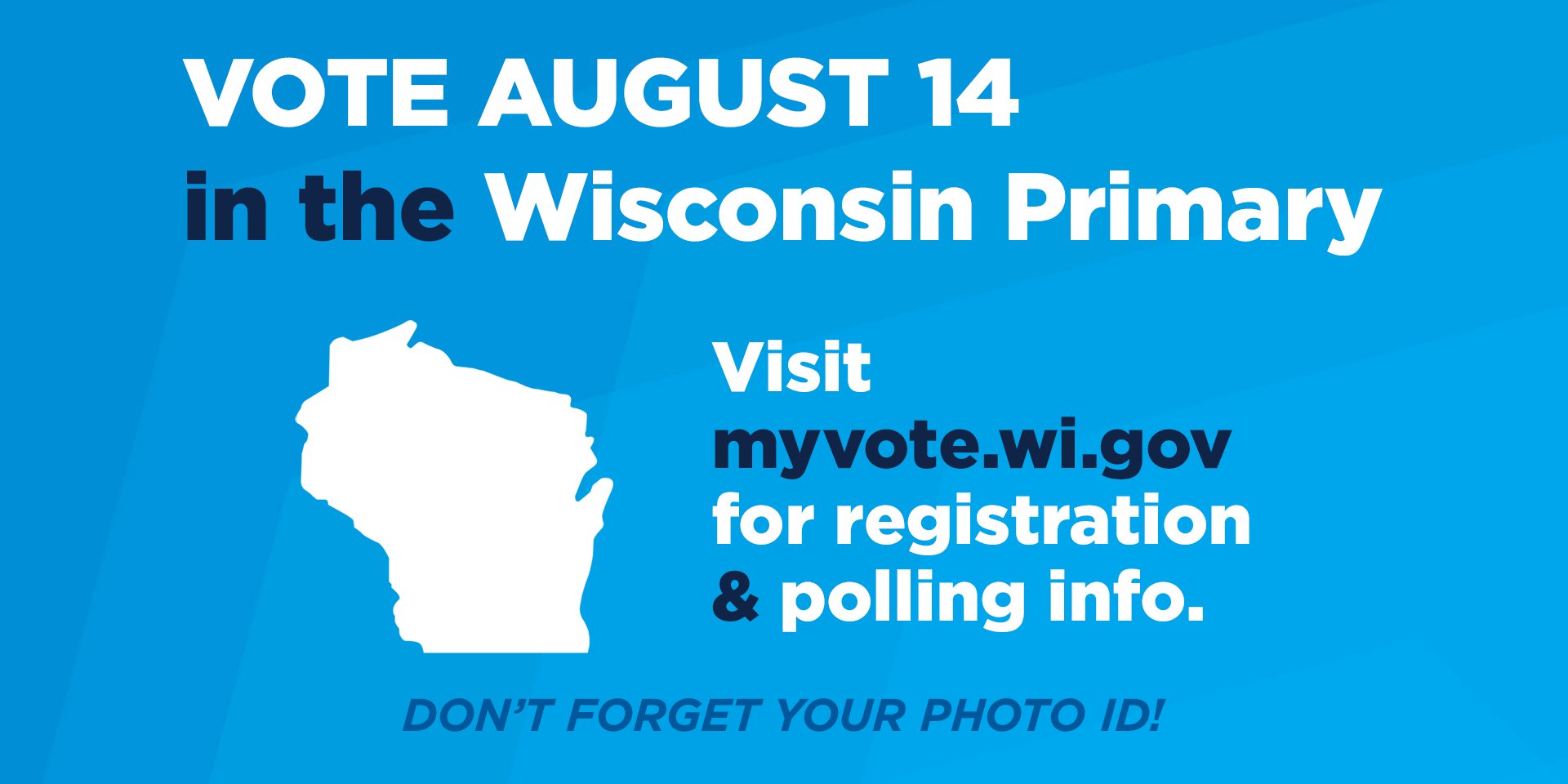 Have you seen recent polling on Scott Walker and his re-election chances? The latest NBC News/Marist poll shows that Wisconsinites are overwhelmingly ready for change. They're looking to elect a Democratic leader to the governor's office!
These numbers are because of YOU! We are so grateful for everyone who has helped organize for Democratic candidates up and down the ticket leading up to this primary.
And we're just getting started! Once we have chosen the candidate who will face Scott Walker in November, we will mobilize our amazing field teams and activate our grassroots organizers around the state to get out the vote for our nominee in November!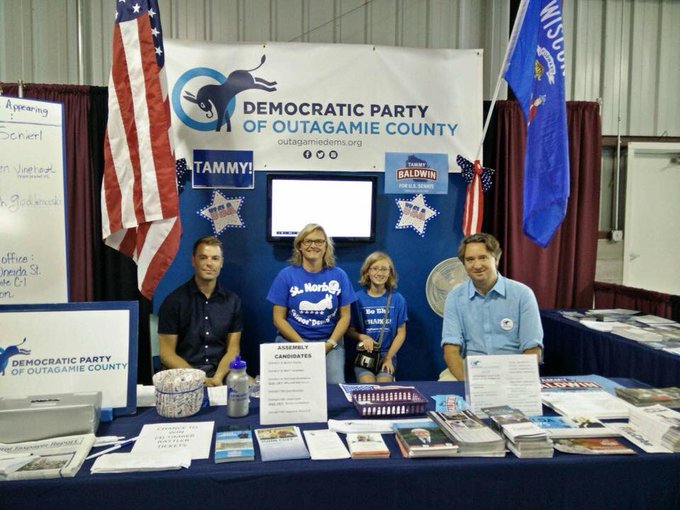 Thanks Outagamie Dems for getting out the word on our Democratic candidates at your county fair!
Be sure you're educated on our great candidates for governor. They're ready and willing to take on Scott Walker. Check out this debate featuring the candidates to learn more about how they will put money back into our public schools, fully fund our roads, and provide healthcare for all Wisconsinites.
There will be another candidate forum next Wednesday August 8th at 6:30pmin Madison at the Madison Central Library, 201 W Mifflin St. Can't make it in person? Tune in to WORT 89.9 FM to listen to the live broadcast! You can also watch it live online here!
Talk with a neighbor, pick a candidate and mobilize with them, make calls, or put up a yard sign. Whatever you do, spread the word about our amazing Democratic candidates up and down the ticket. Keep up the good work! We couldn't do it without you.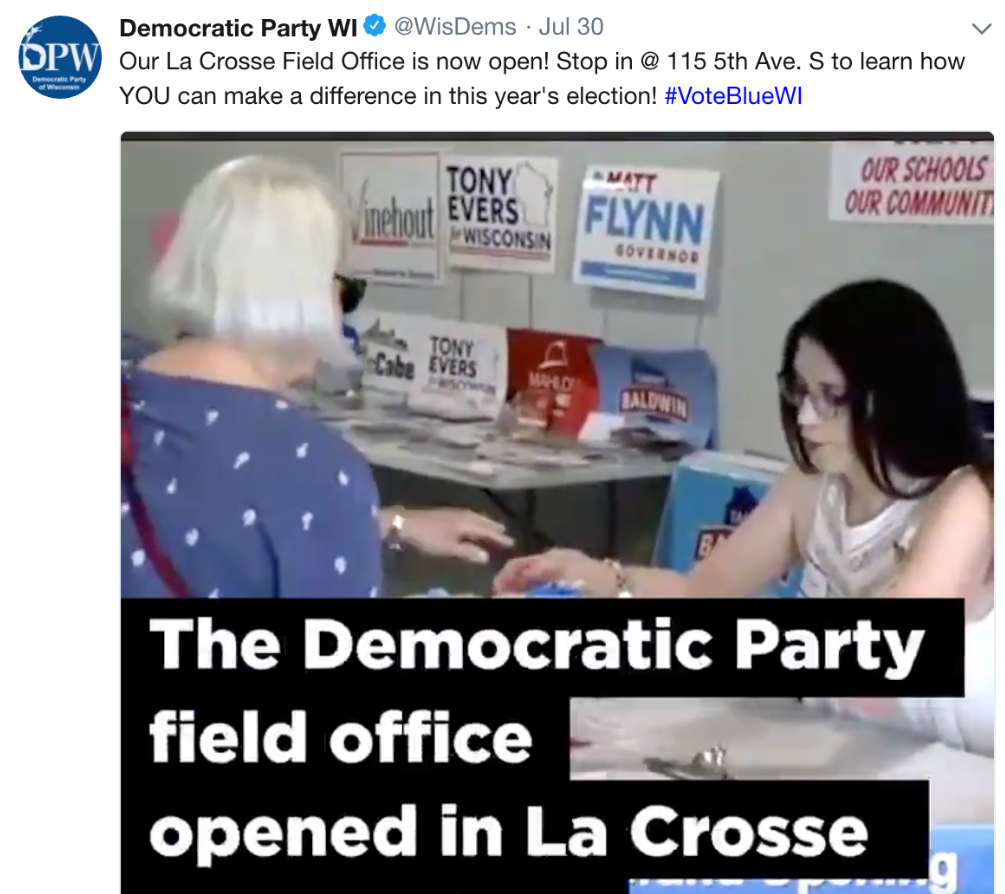 The La Crosse County Democratic Party opened their new office last weekend! I was thrilled that I could be a part of their amazing event. Spaces like these are what's going to win elections for us. Our organizers continue to multiply as more people realize that our shared values are what's best for Wisconsin.
Happy Birthday, Medicaid!
This week we celebrated Medicaid's 53rd Birthday! Although Scott Walker has shorted Wisconsinites on healthcare coverage for years, from neglecting to accept federal dollars to expand the program, to authorizing his buddy Brad Schimel to spearhead a lawsuit questioning the legality of the Affordable Care Act, Medicaid still continues to provide coverage for thousands of Wisconsinites every year.
Instead of accepting federal dollars to extend coverage to roughly 79,000 Wisconsinites, Scott Walker put the onus on the taxpayers to pick up the $1.07 billion tab.
That's why we need a Democratic governor who will defend our right to equitable healthcare coverage, fully fund BadgerCare, and put a stop to this ridiculous lawsuit drummed up by our Attorney General.