Follow this newsletter to keep current on the events shaping our state and the work our party is doing to win in 2018 and beyond.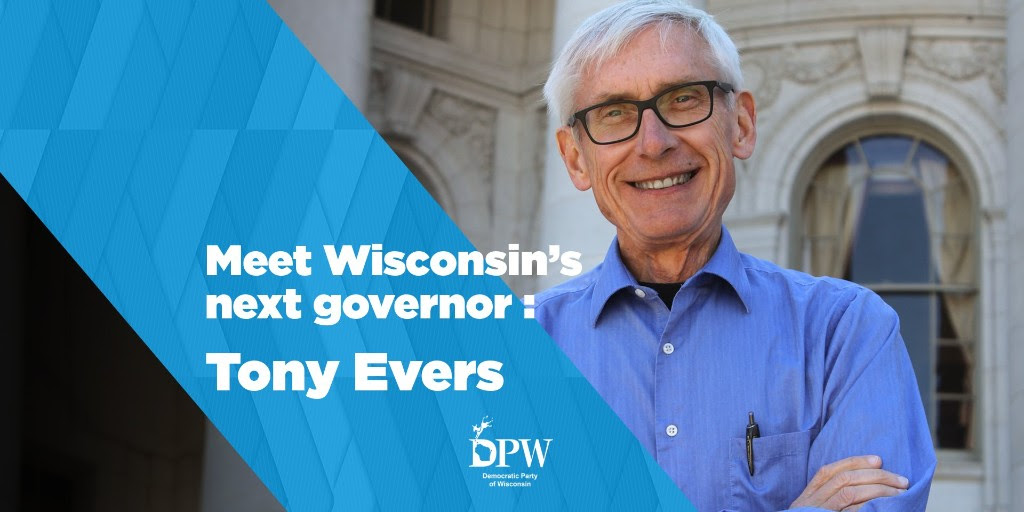 Congratulations, Tony! We can't wait to elect you as our next governor! Wisconsinites are ready for a new direction, for a future for our beloved state where our classrooms are fully funded, good health care is affordable, our drinking water is clean, and our roads are safe and dependable! As our next governor, Tony will focus on solving problems, not starting fights and dividing our state.
Tony has spent his life and career serving our communities as an educator. His first job was teaching science in Baraboo, and you know him as Wisconsin's State Superintendent of schools, a role he's been elected into three times by a broad coalition of Democrats, Republicans and Independents!
Scott Walker knows that Tony Evers can beat him. He's desperately lashing out and attacking Tony. But at the end of the day, Walker knows he's the anti-education governor, while Tony understands what it means to work with and for our schools, because he's been there and knows what students really need. Tony is the candidate that will beat Scott Walker and make our vision for Wisconsin's future a reality.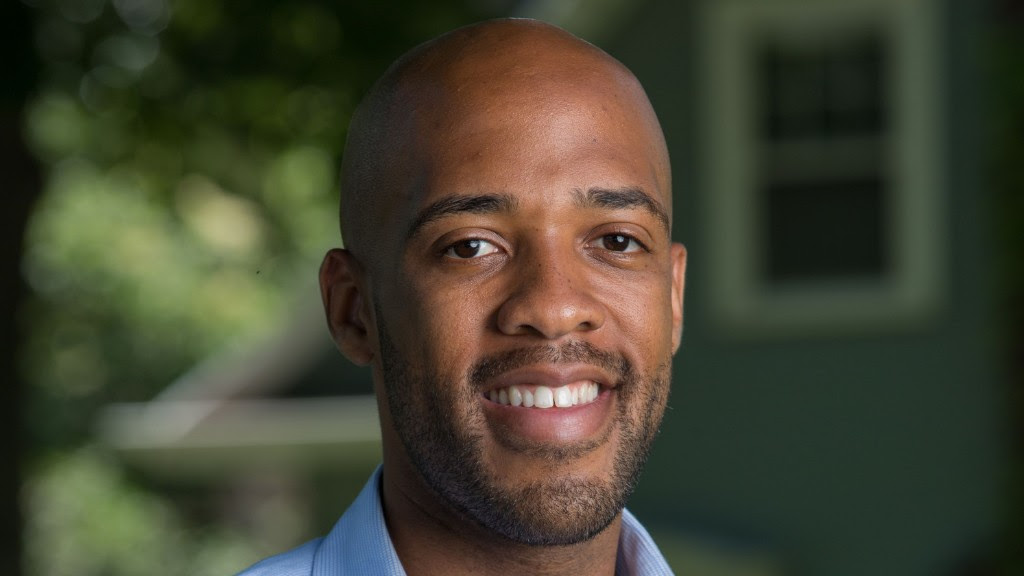 Tony is joined on the ticket by lt. governor nominee and former state Rep. Mandela Barnes! Mandela has deep roots in Wisconsin, and he has been a leader and activist on issues Wisconsinites care deeply about. Mandela and Tony have spent the last few days touring our state, talking and listening to Wisconsinites about the issues they care most about. I'm excited to see Mandela and Tony be the team to lead Wisconsin to victory this November!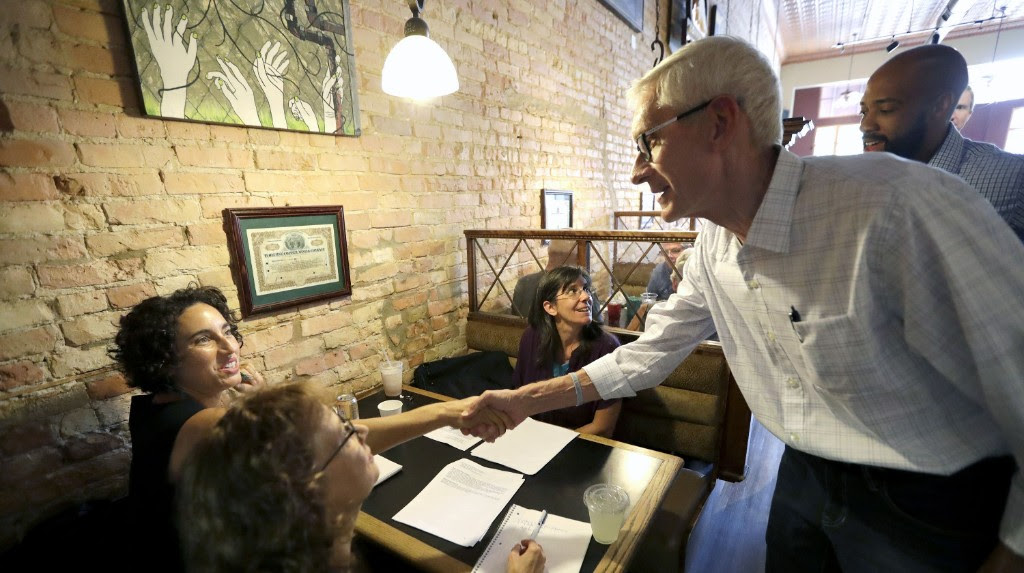 "I'm running for governor because I believe what's best for our kids is what's best for our state.
We must invest in our schools, grow the economy and rebuild the middle class. Since Scott Walker became governor, we haven't been investing enough in our kids. We haven't been investing in our future. I've watched voters in over half the school districts in Wisconsin vote to raise their own taxes because our governor and state Legislature have failed to provide for our public schools. We can do better."
–Tony Evers
Congrats, Sarah!
Sarah Godlewski won the primary for state treasurer! Wisconsinites overwhelmingly voted in a referendum this spring to keep this office that Scott Walker, in a blatant power grab, tried to get rid of! I trust Sarah to look out for Wisconsin taxpayers' best interests, and I look forward to getting out the vote for her in November.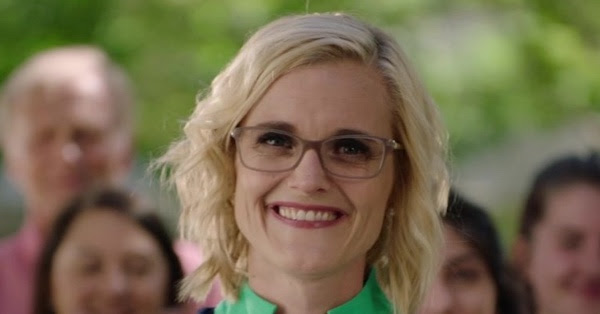 "Sarah is running for Treasurer because Wisconsin deserves a Treasurer that will listen to and invest in Wisconsinites. Sarah is the only candidate with the financial expertise and business savvy to be an effective fiscal watchdog. As Treasurer she will provide critical checks and balances to the Governor and the Legislature. Sarah Godlewski is a finance expert and small business owner from Eau Claire, WI. Sarah works with government agencies, investors, and companies in the private and non-profit sectors to save costs and improve performance."
Congrats, Doug!
Doug La Follette is our current Secretary of State, an important administrative position that we're very lucky to have had such a strong progressive fighting for Wisconsinites in! Doug has been elected to the office 7 times, so let's all be sure to support Doug in November and make it an even 8 times!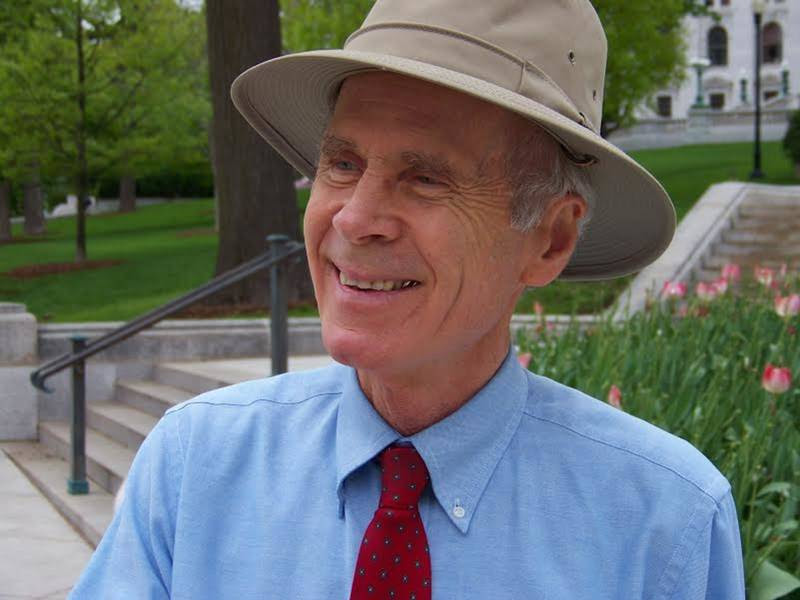 And to all our incumbents and other nominees–we can't wait to rally our organizers, our volunteers, our community activists, and our neighbors to get out the vote for you in November!
Stay tuned for more candidate profiles as the general election continues to unfold! We have a lot of great nominees who can't wait to get to work and serve their neighbors and communities. I can't wait for you to meet them!
Tammy is fighting for our health care
November's U.S. Senate election is about who is on the side of Wisconsin. And make no mistake: that person is Tammy Baldwin.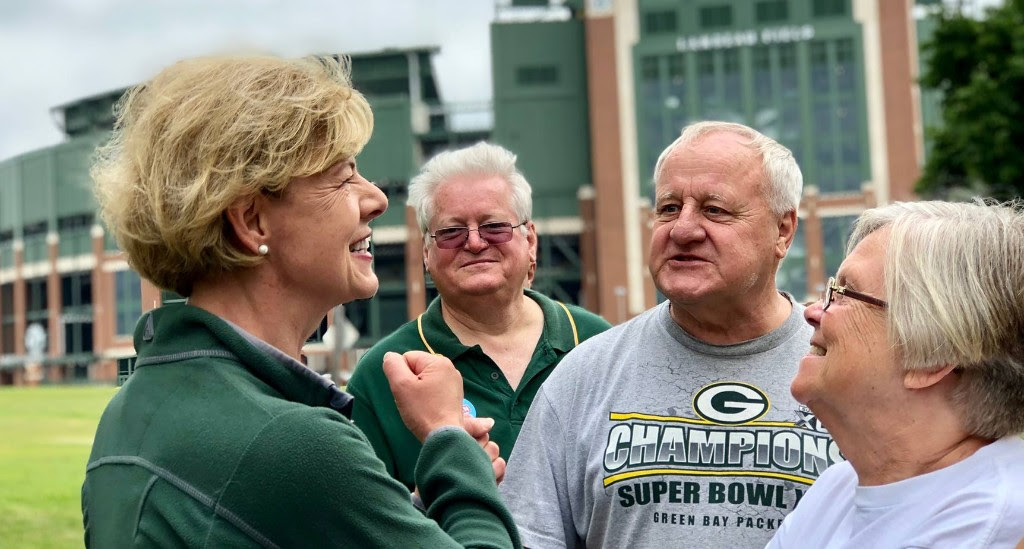 Senator Baldwin has spent her time in elected office working to ensure healthcare coverage for all. As Republicans in Washington threaten to take away coverage from the roughly 2 million Wisconsinites with pre-existing conditions, Tammy continues to push back.
Tammy Baldwin does whatever it takes, no matter what powerful special interests stand in her way, to put Wisconsin and our state's working families first. Tammy is in our corner — she does right by Wisconsinites.
Tammy's opponent Leah Vukmir sold Wisconsin out — from supporting legislation that made it harder to prosecute nursing homes for abuse and neglect of the elderly, to voting to make it harder for Wisconsin to expand access to Medicaid, which covers three in five Wisconsin nursing home residents.
Wisconsinites have a choice in November — and the difference between Tammy Baldwin and Leah Vukmir could not be any more clear. I can't wait to help get Senator Tammy Baldwin re-elected in November!