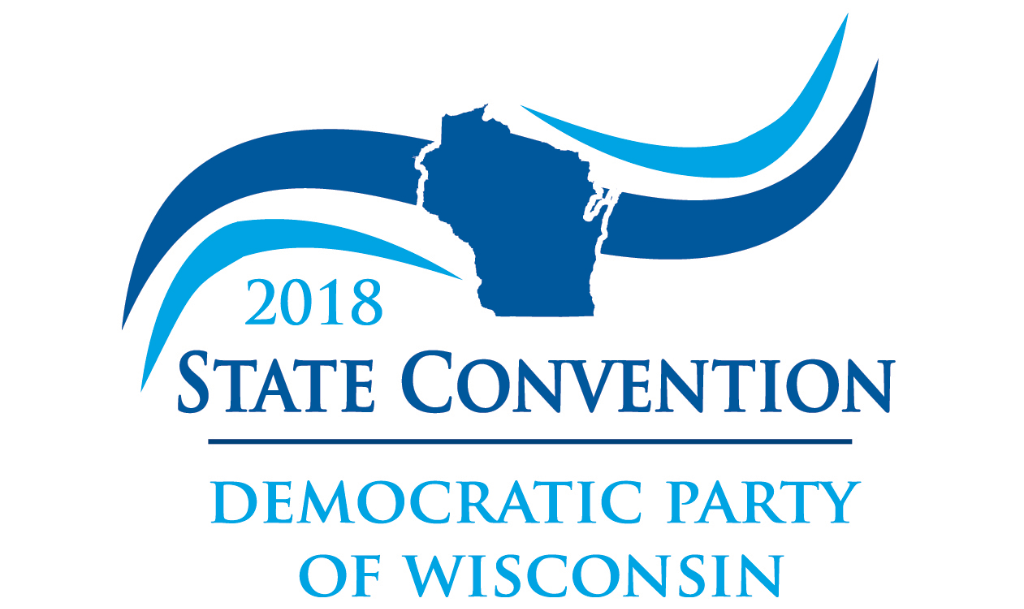 Preparation for our 2018 state convention is in full swing this week! Democrats and progressives from around the state will be in Oshkosh this weekend hearing from Democratic leaders and candidates, like our wonderful Sen. Tammy Baldwin, who are sure to get us excited and inspired for upcoming elections.
I'm especially excited to hear from our strong, experienced field of gubernatorial candidates this weekend. So many people have lined up to run because they all know they could do a better job leading Wisconsin than Scott Walker. Our field is made up of the best: Elected officials and legislators, leaders in the business community and accomplished community leaders have all stepped up to offer their positive vision for Wisconsin's future.
All our candidates agree: we need to fully fund our public classrooms, repair our crumbling infrastructure and make sure everyone has access to affordable health care. Our field is united in its mutual focus: defeating Scott Walker so the needs of regular, hardworking Wisconsinites (classrooms, health care, good paying jobs, safe roads!) will once again come before GOP wealthy donors and foreign corporations like Foxconn.
This will be Scott Walker's toughest fight yet (he's admitted so himself). He's panicked, sending out late night "wake up call" tweets because he knows whoever emerges from our primary will send him packing. Decades of Walker putting his personal ambitions before the needs of Wisconsin has left us worse off. Voters are ready to elect a leader who will focus on Wisconsin and shares our Wisconsin values of expanding opportunities, leading with fairness and building and supporting our communities.
I hope to see you all in Oshkosh this weekend! Please use the hashtags#VoteBlueWI and #wisdems18 on Twitter, Instagram and Facebook for any convention-related posts!
Make sure to tune in next week for a return to our normal weekly email including stories and photos from this weekend's convention!
-Chair Martha Laning
P.S. – Be sure to look for our special DPW filter on Snapchat this weekend!
Tammy has fought so hard for hardworking middle-class Wisconsinites. Thanks to Tammy's Made in America Shipbuilding Act, the ships the U.S. Navy uses to protect our shores are made right here in Wisconsin. Thank you, Tammy, for putting Wisconsin first!